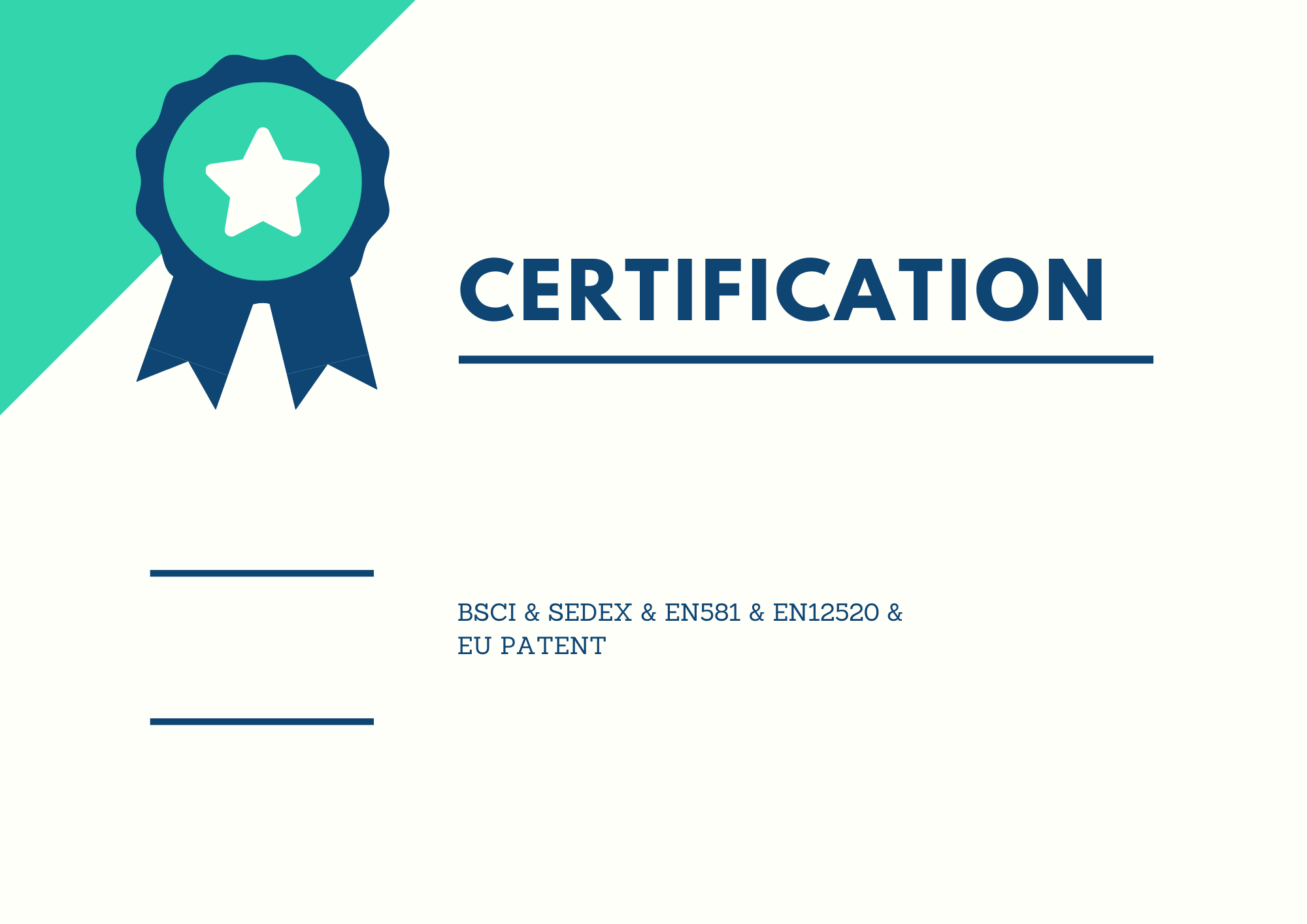 With the development of economy and fierce competition, and in the current epidemic period, the certification of furniture export enterprises is becoming more and more important.
In order to adapt to the current situation, we, MAKA Furniture, is becoming more and more aware of the importance of this. According to the actual needs of our products and exports to various countries, we have carried out and passed various certification, including the certification of our enterprises and products.
First, let me introduce the importance of product certification first.
1. Guide consumers to buy satisfactory goods
2. Help manufacturing enterprises establish sound and effective quality systems
3. Savings in significant inspection costs
4. Countries can use product certification as an important means of improving product quality
5. Mandatory safety certification system is an effective means to protect the personal safety and health of consumers
I am introducing the details for our furniture (chairs and table, including indoor and outdoor use) as follows:
EN12520
The standard highlights include the following:
1.The structural requirements include the overall requirements for the process and the test requirements for shear and extrusion points, stability, strength and durability.
2.The overall requirements of the process specify that all parts in contact with the user should be designed to ensure that no personal injury is caused during the use of the seat.
3.Requirements for shear and extrusion points include: requirements for shear and extrusion points in putting and folding. Requirements for shear and extrusion points when driven by a dynamic mechanism. Requirements for shear and extrusion points during use.
4.The requirements for seat stability clearly stipulated that the EN1022( household furniture-seat-stability determination) corresponding standards.
5.The strength and durability of the chair seat should be tested according to the new standard and the prescribed test sequence and the test conditions in the EN1728( household furniture-seat-determination strength and durability test method). The test results are as follows.
6.Owing to the existence of the corresponding European standards, the new standard is not applicable to row seats, non-domestic seats, office work chairs, office hospitality chairs, educational institution seats, outdoor seats etc.
EN581
BS EN 581-2:2009 Mechanical safety requirements and test methods for outdoor furniture camping, home and public use table chairs part II BS EN 581-3:2007 Mechanical safety requirements and test methods for camping, home and office seats and tables for outdoor furniture – Part III
ASTM F 1858 standard performance requirements for multi-seats plastic chairs with adjustable back or movable backrest structures for outdoor use.
ASTM F 1561:2003 the standard performance requirements for outdoor plastic chair
Furniture and accessories test product range: Office furniture: office chairs, meeting chairs, conference tables, etc. Garden Furniture: Garden armchairs, garden tables, swing chairs, etc.
BSCI & SEDEX
Founded in 2013, Maka Furniture is a indoor and outdoor furniture manufacturer offering customers the inspiration, expertise and products to create a home they like. Its wide range of products covers garden,home furniture, kitchens and living room etc.MAKA has more than 300 types of different models and series, leisure chairs and tables, bar stool etc. And also customized of support a variety of colors,specification design, and individual needs export to inclusive of Asia, Australia, New Zealand, USA,Europe etc. In order to provide our all clients with better services and make our clients to know more about our factory, Our factory became a member of BSCI for years ago and passed the test to meet many clients' needs in different countries. What's BSCI?
BSCI( Business Social Standards Certification)- The Business Social Compliance Initiative,BSCI is an initiative for business to comply with social responsibility organizations (" BSCI"") to implement a unified process to monitor and promote the social responsibility performance of companies producing related products through continuous improvement of development policies. In order to meet our special clients' needs, we also joined the member of SEDEX and prepared for the inspection soon and update the information in our website.
EU Patent
Due to corona virus, We are spending more time than ever at home and it's important that we love the homes we live in.our new design and high quality items have something for everyone. it's important that we can provide our customers with versatile and stylish home furniture. Based on this, our factory is developing new models continuously and applying for EU patent.
The EU patent (European Union patent, or Community patent or European Community Patent) is generally referred to as the patent system to be established by the EU. Its establishment will bring great convenience to patent applicants.
Now, the European Parliament has approved the creation of "unified patents" regulations. Uniform patents will be equally valid in 25 of the 27 EU member states. Spain and Italy refused to join the system.
The patents will enter into force in these 25 countries: Austria, Belgium, Bulgaria, Cyprus, Czech Republic, Denmark, Estonia, Finland, France, Germany, Greece, Hungary, Ireland, Latvia, Lithuania, Luxembourg, Malta, Netherlands, Poland, Portugal, Romania, Slovakia, Slovenia, Sweden and United Kingdom.
So it can prevent our clients from any copy rights problems in selling our furniture.