You might think that a small table isn't practical to buy and doesn't do much, but it's actually a versatile and functional piece of furniture. There are plenty of ways to utilize a small table, also called a side table, in different places in your home.
Historically, side tables are only used by servants to serve tea. Over time, small tables have evolved, filling nooks and corners with elegant aesthetics depending on where creativity takes you.
They can fill empty spaces with color and balance, may be used indoors or outdoors, and can be partnered with different styles of chairs, bean bags, or couches.
MAKA Furniture has been manufacturing small tables that are considered as great accents and decors to anyone's home. They are flexible in their function, perfect for small or minimalist home interior designs, and quality investments for residential or commercial spaces.
In this article, we will walk through the different creative ways to use a small table in your home. We will specifically use the KD Packing Dining Table 4013 and the Home Plastic Dining Table 4012 as models.
These tables both have a 70x70cm tabletop size, which is perfect for an all-around side table that can fit anywhere in your house. They are also made of high quality recycled plastic material, making them strong, durable, and environment-friendly.
With a weather-resistant, fade-resistant, waterproof, and UV-protected material, these side tables are the best furniture to use either indoors or outdoors. They are also lightweight and easy to move, so you can rearrange and reorganize your home layout without breaking a sweat.
Living Room Coffee Table
Perhaps the most popular way to use a small table at home is to transform it into a coffee table. While coffee tables are usually low, MAKA's tables have just the right height so that guests won't have to stoop down or bend their backs forward to reach the tabletop.
Decorating your home with a coffee table doesn't need to take up much space. With MAKA's small table designs, you can design your living room space with an airy and fresh ambiance that doesn't feel constrained or cluttered.
Your small coffee table can also either be the focal point of your living room or an accent at the side or corner. No matter where you put your coffee table by MAKA Furniture, it will always have a huge impact on your place.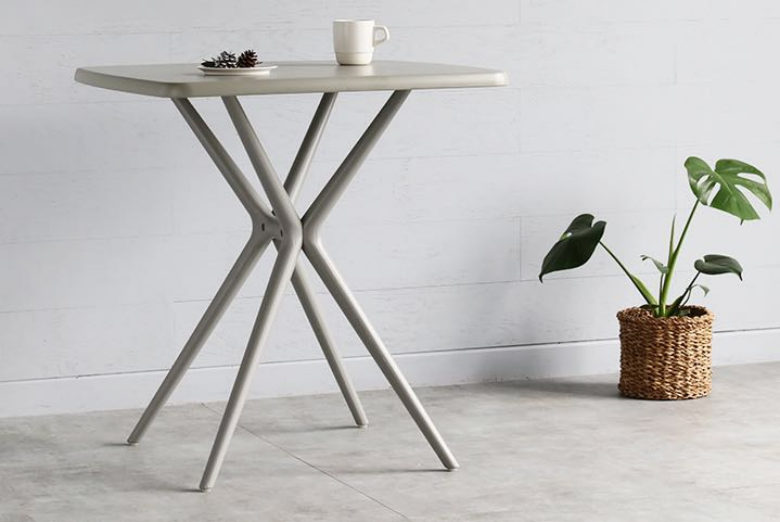 This small table is perfect for a Scandinavian or an industrialist interior design. It has a minimalist design, well-balanced feet, and seamless mold that makes it more sturdy than other tables in the market.
You can mix and match chairs that will go with this table because it is versatile in design and style. You can buy minimalist chairs that will complement this small table, or shop for a more vibrant color to add that party-goer or eclectic vibe to your house.
Bedside Table
MAKA's small tables can also be used in the bedroom. Bedside tables will add functionality and style to your bedroom without taking up much space.
There are plenty of ways to create an intimate and comfortable ambiance to your bedroom using small tables.
If you like reading before bedtime, you can put a magazine or book rack on top of the table. You can have your perfect self-care routine before bed, knowing that your favorite reads are just within reach. Bookworms and literary enthusiasts will surely love MAKA's small bedside tables.
You can also put a lamp on your small table to create that warm glow that induces satisfying rest and relaxation. Humidifiers are also great additions to your bedroom, and placing them on the bedside table will transform your bedroom from ordinary to a hotel-level kind of ambiance.
Your gadgets may also be placed on your bedside table so they won't clutter your bed but will still be within easy reach. Using gadgets before bedtime is known to disrupt quality sleeping patterns, so make sure to snooze them off a few minutes before going to sleep.
With their range of functions and versatility in usage, MAKA's bedside tables will definitely contribute to your sleep and relaxation.
Quick tip: If your bed is in the center of the room, it is best to place two bedside tables, one on each side, to create balance and chemistry.
Dining Room or Kitchen Accent
Who says that dining rooms and kitchens should only have big and long tables or countertops? A small table is a definitive accent to your dining room and kitchen space, adding a touch of personality and style to your place.
Your dining room can benefit from having a small table, especially when you want to stir up intimate conversations that cannot be formed in front of a formal dining room with a gaping space between people.
Small tables are a symbol of intimacy and closeness, and they are the best places to have some serious talk with family or friends.
When it comes to the kitchen, a small table can add life, not to mention function and organization, in your space.
You can put small kitchen appliances, such as blenders or microwaves, on your small table. Because of its well-balanced design, MAKA's small tables won't tilt or topple over even when it's holding up heavy items.
A small table can also hold a spice rack or condiments rack for that stylish accent to your kitchen. A spice rack can be both practical and decorative, adding a bright culinary touch to your otherwise bland kitchen setting. Putting your spice rack on a table rather than storing them inside a cupboard will give you a nice creative ambiance in the kitchen.
Having a dedicated coffee corner in your kitchen or dining room is also an amazing choice for coffee lovers. You can place your coffee maker or espresso machine on MAKA's small table, and then add a rack for sugar, cream, and coffee.
Outdoor Leisure Table
There is nothing more satisfying than having a green space right at your doorstep. If you have a garden, deck, or patio, then putting a small table in your outdoor space is a great idea.
There are different ways in which you can utilize a small table outdoors. It can be a picnic table right in your garden or a reading table in your patio. It allows for casual or intimate conversations and can accommodate small get-togethers or big parties.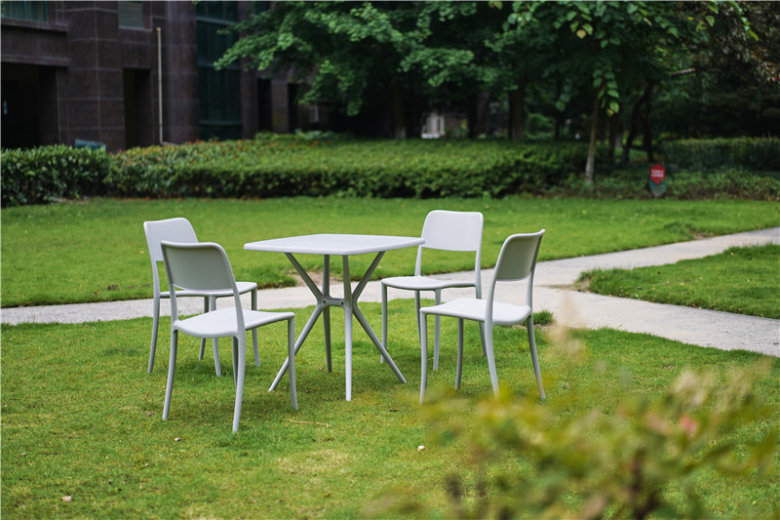 Having an outdoor table means that you can serve cold juices outside on warm summer days or hot coffee or cocoa on cold rainy days. You can spend your leisure time outdoors and just lounge outside to feel the wind and smell the fresh air. With a small table outdoors will add comfort and convenience to your "staycations" and break times.
One important thing to consider when shopping for outdoor furniture is its weight. Your small table should be lightweight enough to be moved around and rearranged according to your taste. It should also be easy to store when you don't need it or when the weather doesn't permit outdoor leisure times.
MAKA's small tables are fade-resistant and ensure that the colors will not lose their vibrance and quality even when left outdoors for long periods of time. The tables are also waterproof and weather-resistant, which means that they can withstand heavy rains or harsh summer days.
The added UV-protection is another feature that makes MAKA Furniture stand out from the rest, because it prevents the materials from deteriorating even when left under direct sunlight.
Bathroom Table
If you hadn't thought of putting a small table in your bathroom, now is your chance to do it!
A small bathroom table adds charm to your bathroom space, making it a place for total rest and relaxation rather than a place that's only visited when nature calls for it.
You'd be surprised by the variety of things that you can do with a small table in your bathroom. For example, you can put a magazine or newspaper rack on top of it. Did you know that one of the best places to read is the bathroom, especially when it is bright and airy inside?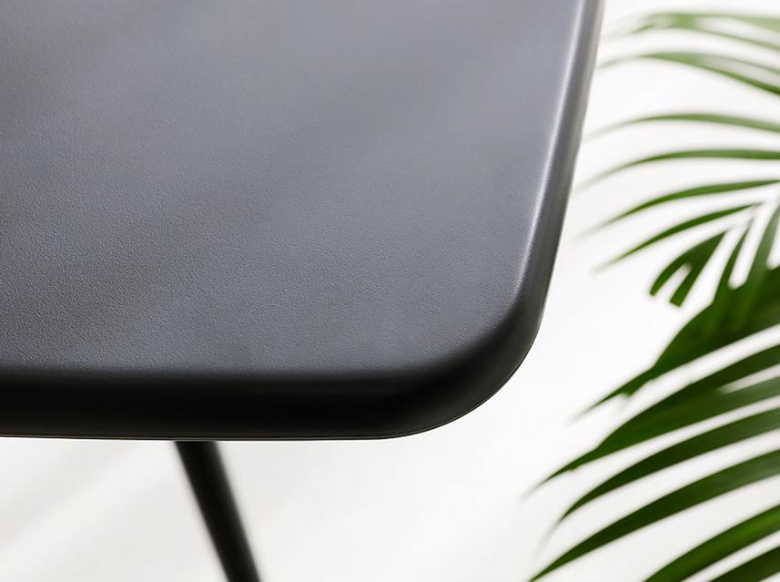 You can also turn your small table into a vanity table that houses your makeup, soaps, and skincare kits. Another idea is to put a towel rack on your small table for a functional and stylish way of storing your bathroom essentials.
MAKA's plastic tables are waterproof so you don't have to worry about destroying the table's quality when you put it in a humid area like the bathroom. They also have non-marking, anti-slip, and anti-skid feet protection to make sure that no accident will harm you, the furniture, or the entire area even when the floor is wet. This also ensures that your tiles or flooring will not have skid marks when you move the tables around.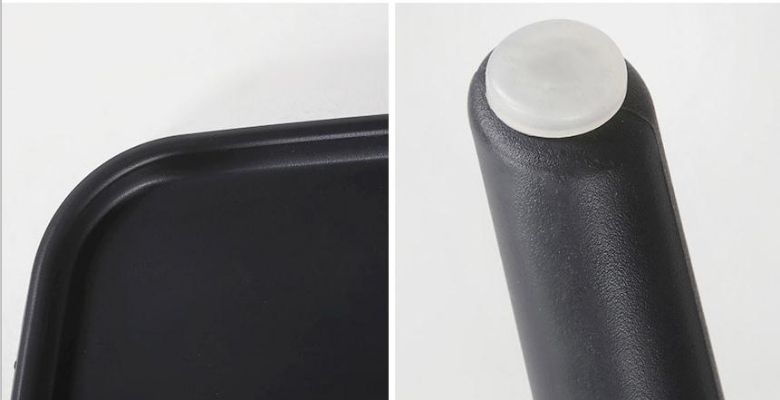 Having a small table in your bathroom will provide flexible functionality to your space while keeping your things organized in style.
House Plant Table
House plants are getting more and more popular these days, especially when people started working from home and getting more time for their hobbies. Tending to house plants is therefore a worthwhile hobby to pick up if you want to transform your house into a greener, more nature-themed space.
Having house plants doesn't just give your home an elegant style but also humidifies your home space. House plants make the air fresher and more breathable, thus contributing to your good health and lifestyle. It also adds to better ventilation and circulation of air, and you are ensured to have fresh supply of oxygen every time.
There is no better way to arrange your house plants than having a dedicated small table for them. You can place one big potted plant on the center of the table or smaller succulents and herbs to fill the space.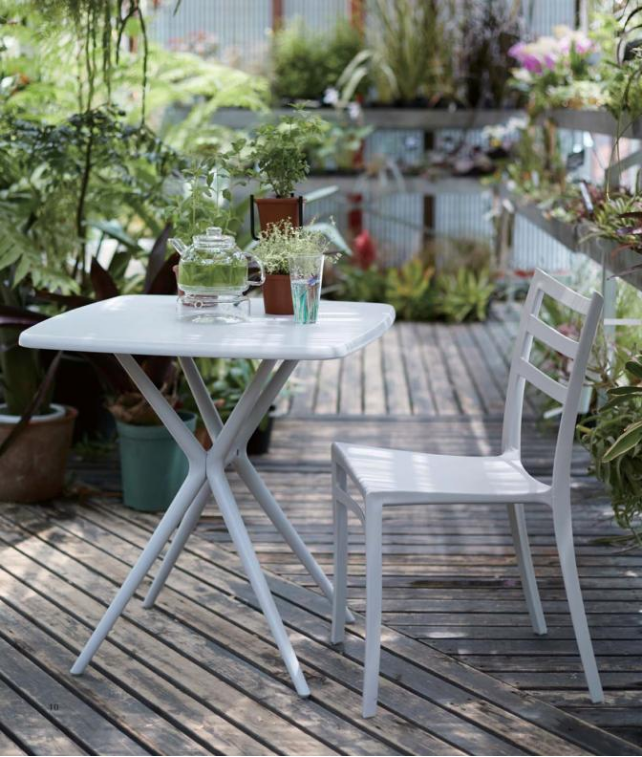 Additionally, you can choose to place your house plant table either indoors or outdoors. Knowing this will give you plenty of options to design your space.
The minimalist design of MAKA's range of small plastic tables will really show off and accentuate the vibrance of your plants. Because of the subtle colors of the tables, your house plants will definitely stand out to decorate your room.
Work Table
MAKA's small tables are also ergonomically designed, which will help you have a productive day working from home. They are neither too high nor too low, provide support for the arms and wrists, and have just the right level of the tabletop so your back is at the right angle when you're sitting down.
The size of the tabletop is just right for a laptop, monitor, or tablet, which leaves no room for clutter and other distractions. You can surely focus on your work with a small table that exudes cleanliness and minimalism.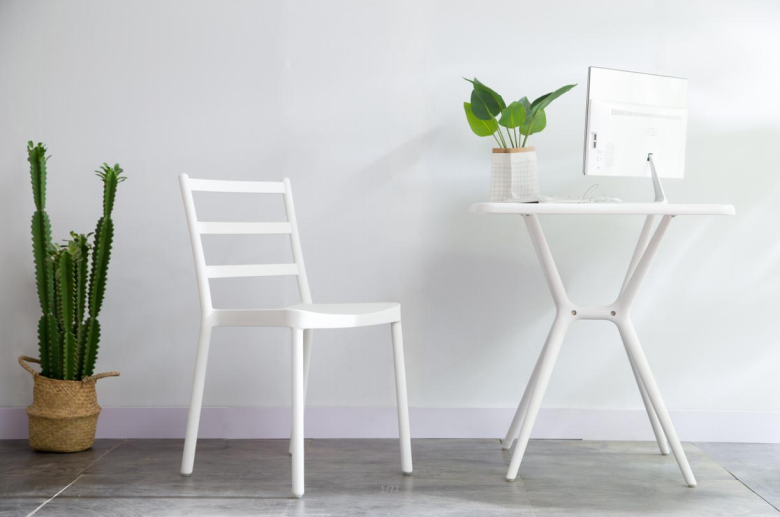 Another way you can utilize a small table is for reading, whether for work or for leisure. Because the table is so lightweight, you can just move it around to whatever spot you think is nice for reading and deep thinking.
With a small table like the ones produced by MAKA Furniture, you are not confined to a single space around the house. You can actually move your workstation around to where you feel most productive.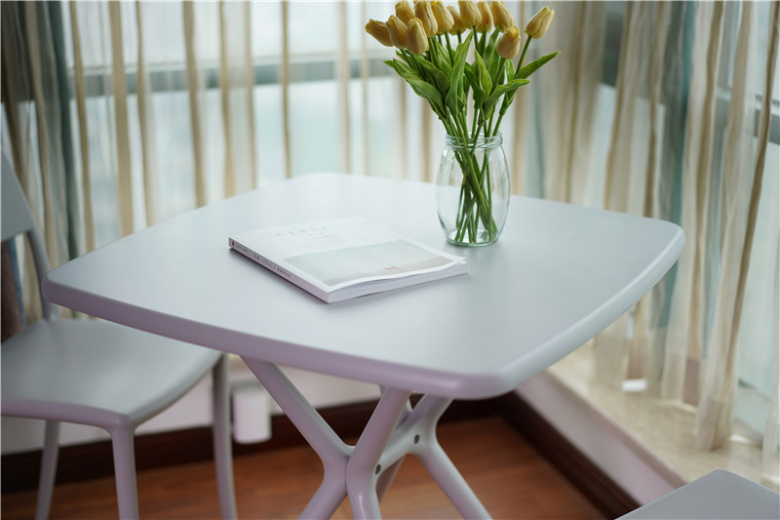 You can place your small table by the window where there is natural lighting, in front of the TV where you have to get the latest news reports, or outdoors where you can work while listening to the rustle of the leaves and sound of the birds.
When you have a small table in your house, the things you can do with it are limitless. With MAKA's small tables, you can play with your creativity and imagination to decorate your place in the most amazing ways possible.