The COVID-19 spreads with alarming speed, infecting millions of people all over the world and bringing economic activity to a near-standstill. With the health and human casualties increasing, countries have imposed strict restrictions on actions to stop the spread of the virus. the economic losses have become evident and represent the world's largest economic shock in decades. However, in this context, why have the sales of Maka Plastic Chairs continued to grow?
Defeated by COVID-19, most people have to lockdown. Students study at home, adults work from home,so home office chairs become extremely popular.However, office chairs are often expensive and have a single purpose. Therefore, many families choose plastic chairs as a substitute for office chairs.Plastic chairs can be stacked to save space, the simple design is easy to match, and the price is cheap. In addition to home office chairs, they can be used as dining chairs and outdoor chairs. Multiple uses can greatly help families save money.
As home office chair:
In purchasing habits, plastic chairs are often purchased as dining chairs, but in the process of use, people find that they can also act as home leisure office chairs.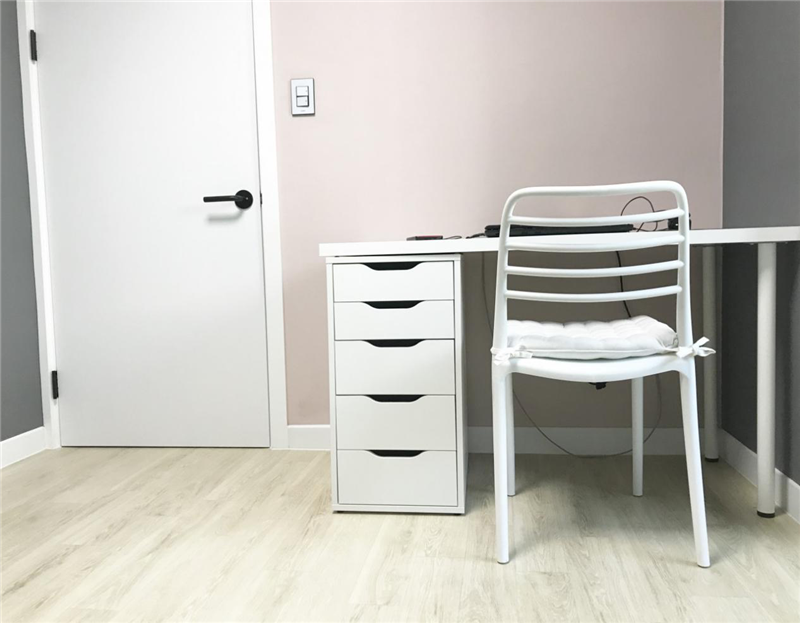 As home leisure office chair,Ergonomics, comfort, lightness and resistance are the features that characterize it.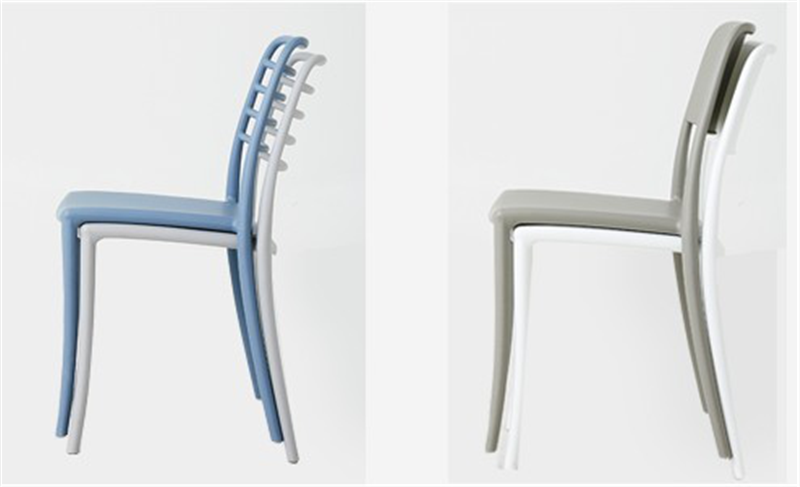 Ergonomics and comfort:
The design concept of maka plastic seat is simple, elegant, ergonomic and comfortable. It adopts a streamlined structure to meet the load-bearing and quality requirements of the seat, the shape of the back provides additional comfort and ergonomic design, which is perfectly fit for the human body and effectively relieve fatigue.
Lightness and resistance:
Plastic chair is light(N.W.is around 3.5kg) and without wheels,more safe for children.Stackable and easy-clean,very suitable for using in home with children,especialy during the COVID-19.
As domestic dining chair:
Our elegant chair is the perfect complement to any house or apartment. Plastic chair can provide casual, comfortable seating to your dining table.Use it in the TV room, office, dining room or bedroom. Both adults and children will love this new luxury chair, which can be easily moved to fit your space. This modern seating option will add classic beauty to your home.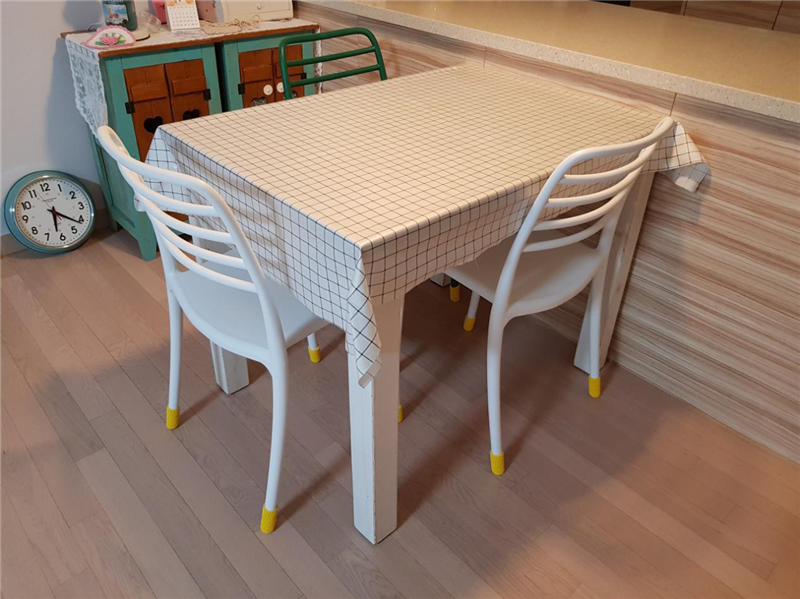 The minimalist design style of Maka Furniture is easily integrated into the interior design and can be easily matched with various design styles.It is perfect for having dinner with family every day or indulging in coffee and cakes with friends.It has become an essential, timeless feature in your dining room.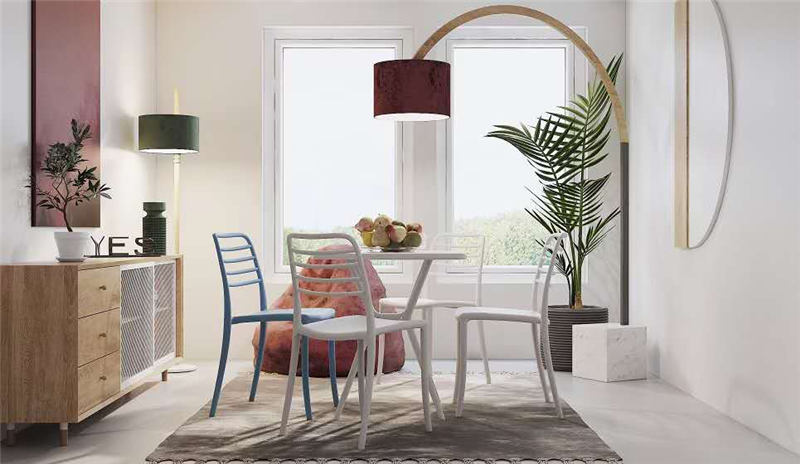 As outdoor garden chair:
Outdoor furniture has always been a very important part of furniture procurement in Europe. Traditional wooden, rattan, aluminum seats and wire chairs have witnessed the changes in the fashion trends of outdoor furniture. Compared with traditional seats, plastic seats are outstanding. Its waterproofness, light weight, and stackability make it easier to carry outdoors and meet the requirements of large gatherings. The choice of multiple colors is a major advantage of plastic seats, and the relatively low price also makes plastic seats has been favored by consumers from all over the world.They decorate the garden and provide a place to relax, eat together or sunbathe. Garden furniture allows for the individual design of each garden, providing comfort and visual effects. On balconies, terraces and lawns, they have unique characteristics and inspire inspiration with their diversity, durability and charm.
Perhaps because of the epidemic, you have not been out for a long time. At this time, it is a good choice to have a small set of dining chair and enjoy leisure time with your family. If you have already purchased one set of dining chair, you only need to move to the yard, you enjoy it immediately.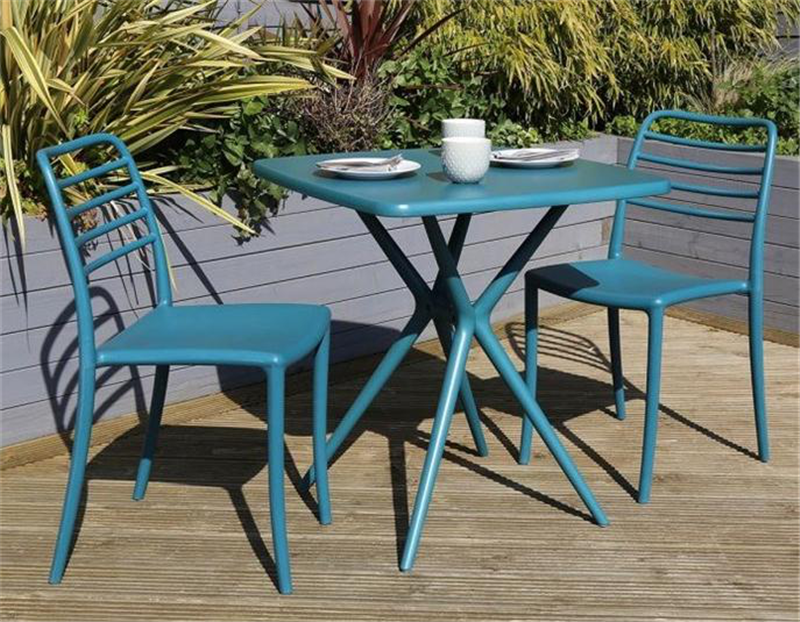 With the gradual control of the global epidemic, people are gradually returning to normal life. In addition to domestic use, plastic chairs have restarted its important role in commercial use.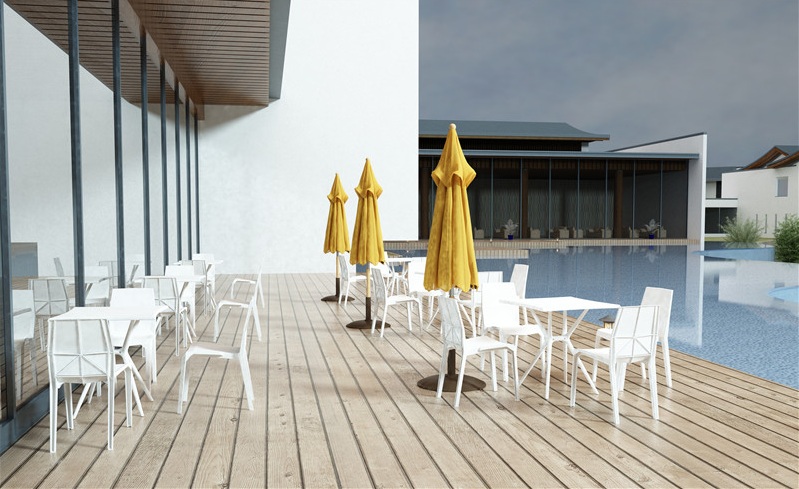 Plastic furniture is also much more durable compared to counterparts made of other materials.Weather resistant and UV stability protects the plastic material from warping, cracking and fading to ensure that these commercial chairs are as beautiful as they were purchased even after months or years of heavy use. There is also not much to say when it comes to maintenance as all it needs is occasional cleaning with soapy water and a wipe cloth.Waterproof and stacked up to 10 pieces, very friendly to rental business. The leasing company can provide cleaning and disinfection services for customers every time, especially during the current epidemic.Maka chairs are always great choice for restaurants, cafes, bar,hotels, parks, function centers, and interior designers.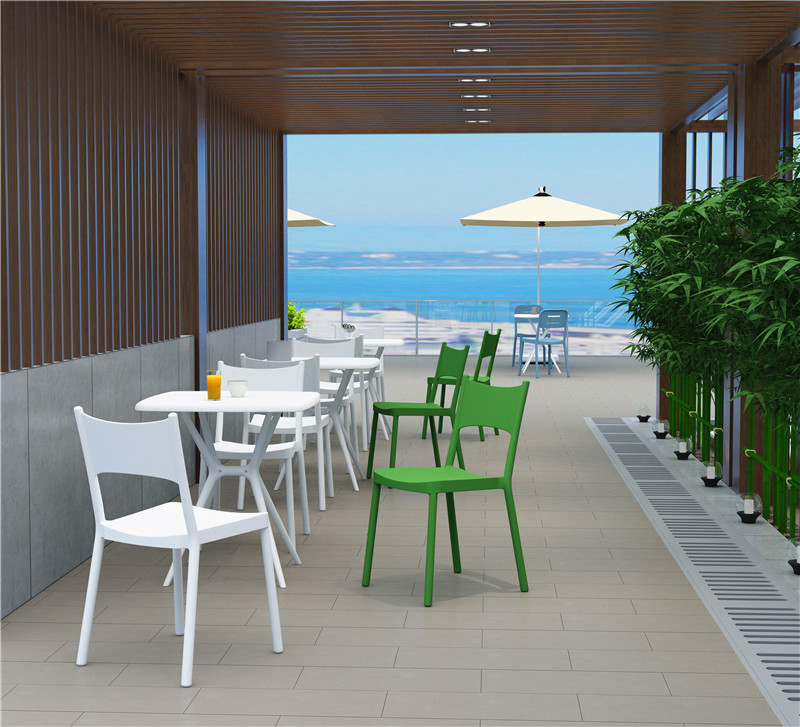 So which products were the best sellers during the epidemic?
Top 5:Maka2065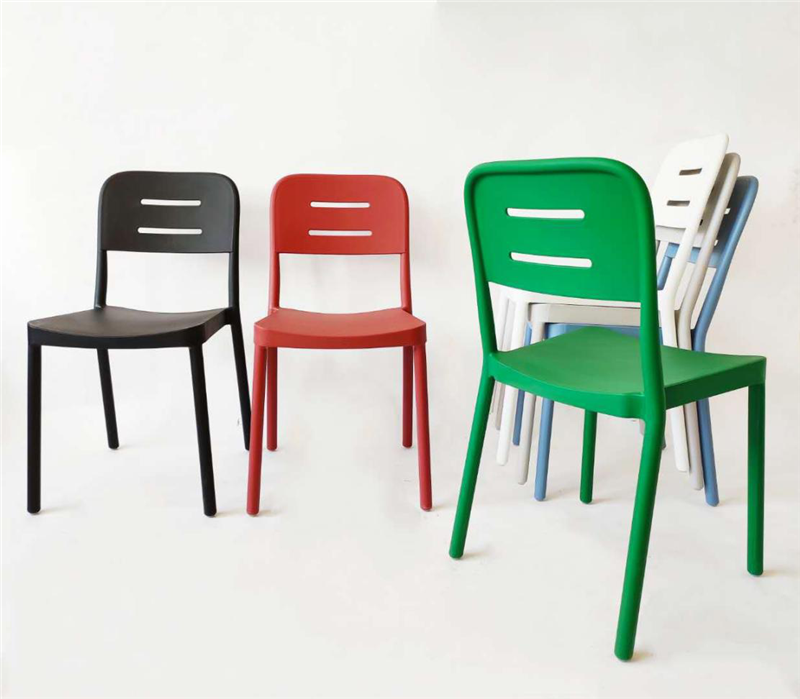 This chair's wide back is for comfortable support.The smooth back curve makes this chair smart and cute.The details show the level of craftsmanship.It is built for domestic and commercial use,the polypropylene injected with glass fibre for extra strength ,with a 2 year commercial warranty. UV resistance,stackable and lightweight,not fade or go broken even in the harsh weather. If you like to spend your free time in the pool or having a rest by the sea, your Maka chair won't complain.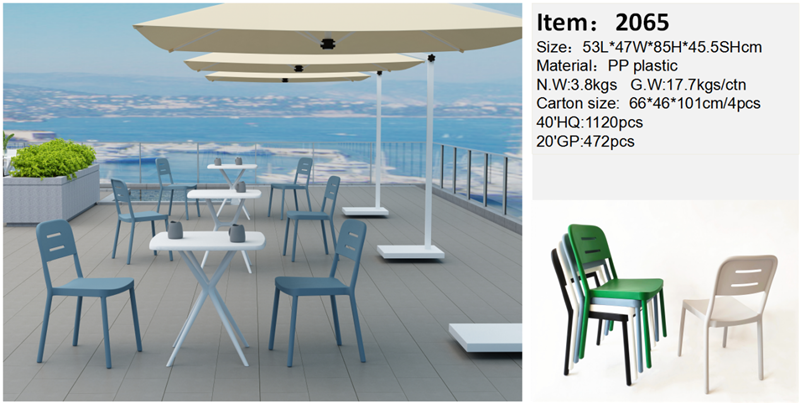 You can check more details on YouTube:
https://www.youtube.com/watch?v=tILFS7Aj_MY
Top 4:Maka2046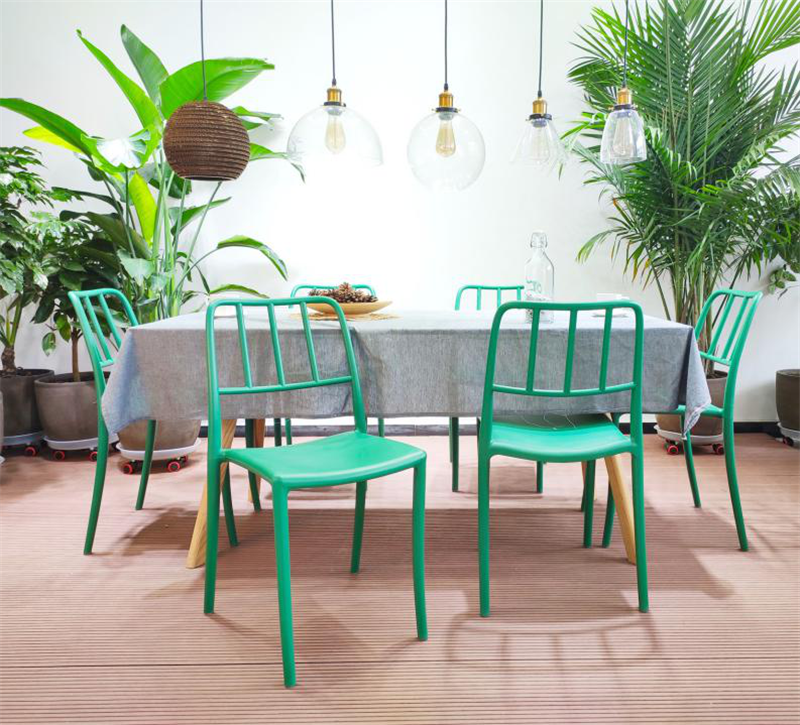 This chair is short lines shape, you can see the ergonomic curve of this chair from the side,even if the back is hollowed out, comfort is not a concern.The curvature of the seat surface allows you to sit on it for a long time without feeling tired.
As I said before ,Maka chair is also a good choice for home use, especially working at home becomes common during the COVID-19. Choosing a comfortable plastic chair as a dining chair and a temporary office chair is a good decision.
You can check video to know more about it: https://www.youtube.com/watch?v=YezHQ_HuUcw
Top 3:Maka2063
The wide flat design not only makes this chair outstanding, but also provides a comfortable support for the back.The angles of the seat and the legs of the chair are not random, it's designed to be more stable. The matte surface makes this chair look more textured.In a huge variety, this collection of plastic outdoor chairs might inspire you to change up your outdoor scene. Plastic chairs a weatherproof, can support plenty of weight and are often light and stackable for storing.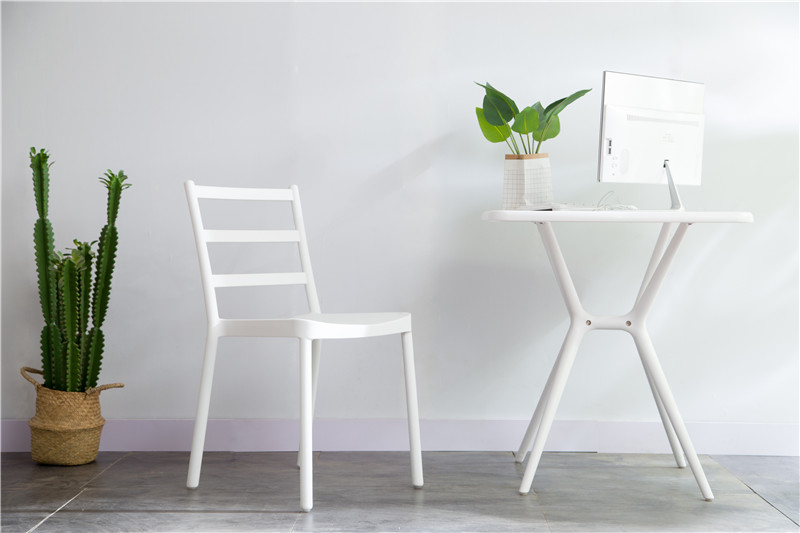 Top 2:Maka2047
Lines may be the most basic element of all design elements. Whether it is the idea of starting a fine drawing or painting, or sketching and sculpture, it is the starting point for most artistic creations. Most designs start with lines.Line design can be easily integrated into any interior design, and can be easily matched with various design styles.Pure, original, modern lines…This is a contemporary and innovative work that will fill your space with style, charm and personality.Maka 2047 depends on the beauty of form and the elegance of simple lines.
Top 1:Maka2048
Why can it be best seller?
This high quality one-piece plastic chair still continues the consistent design style of Maka Furniture-simple and elegant,the wide back and smooth surface make it more comfortable,is the right mix of beauty, durability, affordability and comfort. Many advantages have made this chair a best seller in the market for many years and has always been the sales champion. If you haven't tried a plastic chair, this one is your first choice. If you have bought a lot of plastic chairs, don't miss it.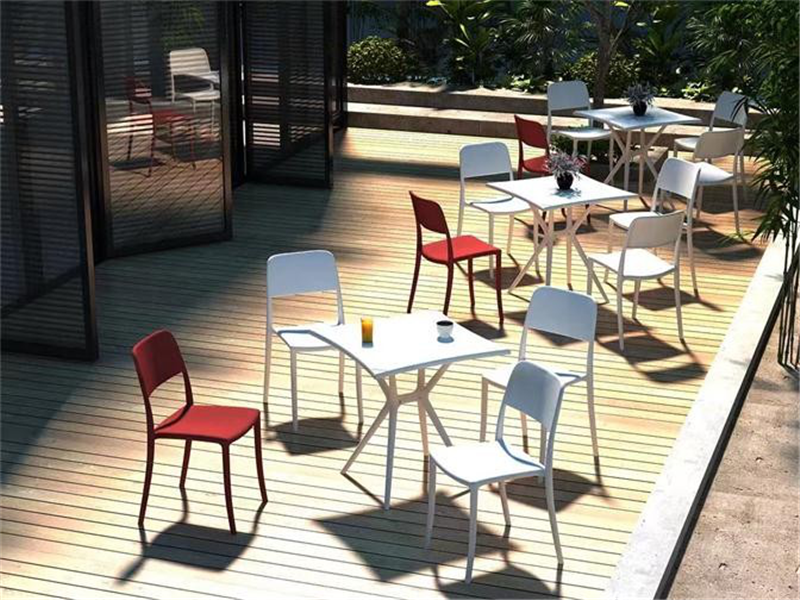 As we all know, affected by the COVID-19, the real economy has been hit hard, but the e-commerce market is so hot. In order to support e-commerce selling and save express delivery costs, we launched new e-commerce packaging, which can pack two tables and one chair in one carton as one set of dining set.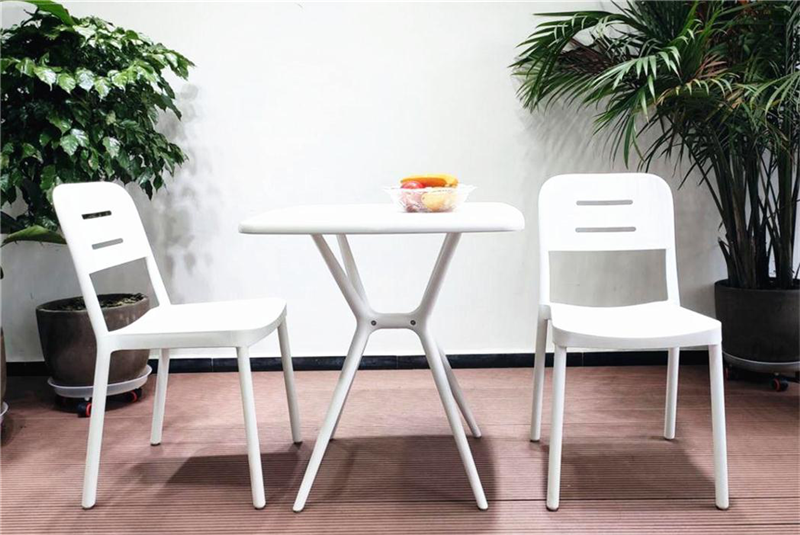 All the chairs from Maka Furniture have below features:
EUIPO Certificate of registration
EN12520 and EN581 test report
Suitable for indoor and outdoor use
Unit Weight: around 3.5 kg
Weather resistant, UV Stabilised, Glass fibre reinforced