Do you have those problems? Your home chair often scratches the floor and makes all kinds of strange sounds and noises, especially on the hardwood floor. hardwood flooring can be easily scuffed and scratched if you're not careful. Luckily, you can still design your home with the furniture you want, without worrying about your lovely flooring. Here is some solution for how to keep furniture from scratching floors.
In order to solve these problems, various floors are protected and prevent the chairs make some noise .MAKA Furniture do some effective solutions for solve these problems.
Firstly ,What are chairs caps?
plastic chairs made by MAKA Furniture have plastic feet caps .Plastic chairs' feet caps are made of PVC plastic.Chair leg floor protectors are made of high quality rubber material, not solid, easy to tarnish and durable.designed to protect your chairs, stools and table feet from moving ceramic tiles, carpets, and chairs. The plain felt circles tend to wear down quickly and begin to stick out on the sides, making a beautiful leg of furniture seem ugly and less expensive. So choose the right chairs with caps can help protect your floor. These types of pads are very secure since they are attached to the furniture leg with either a small nail or screw.
These pads are made to fit over a chair leg and are often made of rubber or soft plastic. These won't have a problem of falling off like a self-adhesive pad or have the potential to scratch your floor like a broken tap-on pad.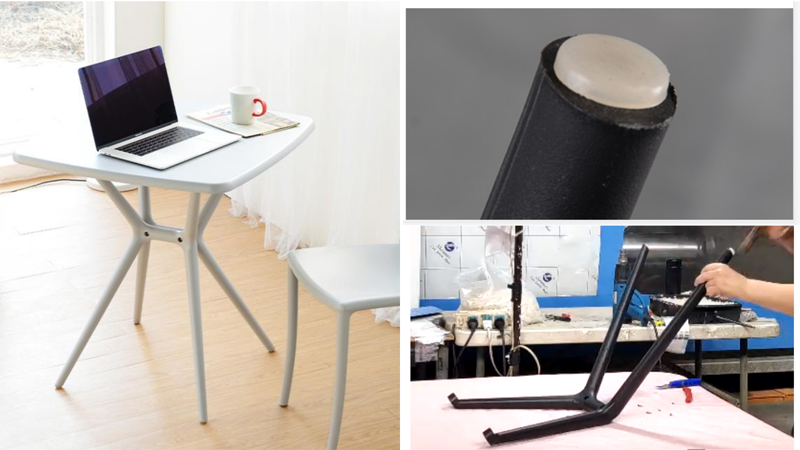 Furthermore,Plastic feets caps also help reduce noise .
Leg caps are designed to make the movement of furniture items with a smooth gliding experience, anti-moisture, avoid scratch when placed on different surfaces such as tiles, carpets, parquet floors, and cemented floors and so on. The leg tips are constructed from rubber that ensure smooth sliding when moved across the room. As a result, the annoying sound is eliminated.
Thirdly,Plastic feets caps help antiskid.
Plastic feet caps' surface with screw-thread. Help increase the friction force.so the plastic feets caps will help the chairs with antislip.More stable,More security. Reducers buffer noise and vibration when moving chairs, tables, or other furniture pieces, and withstand repeated movement and cleaning.Plastic feets caps help your furniture and room more beautiful and feel more comfortable.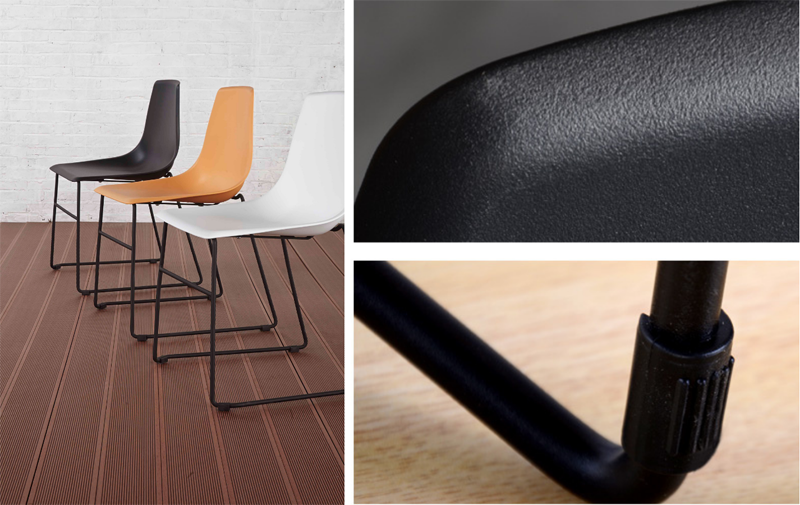 Plastic feets caps' features:
1. PROTECTOR – Used for rough furniture feet, makes it more smooth, so that prevent your floor surface from scratching, and keep furniture balance, items on desk or cabinet do not slide easily.
2. EASY TO USE – Compared with nail pads, has the advantage of easy install and do no harm to your furniture. More maintainable and last longer than stick-on pads.
3. ANTI-MOISTURE – This feet cover can keep it out of the water, so that water can not enter the inner of the furniture.
4. HIGH QUALITY – Rubber material furniture feet cover is very dense and has good tensile strength, resists impact deformation very well.
5. REDUCE NOISE – This leg cap can greatly reduce the noise, you could no more worry about suffering a harsh sound when moving the furniture.
6. ANTISLIP – The bottom of rubber leg cap anti-slip thread surface will be effective anti-skid than the original rubber feet.
7. APPLICATION – These leg caps can be used on home, office, hotel, restaurant, apartment, garage. Suit for furniture legs. Typically used on tables, desks, chairs, cabinets, sofas, benches, armchairs, folding chairs, stools, and so on.
Here are some easy tricks and considerations on how to keep furniture from scratching floors.
-Avoid Pushing and Dragging Furniture
-Roll Out the Area Rugs.
-Use Furniture Pads.
-Check Furniture Feet Before Placement.