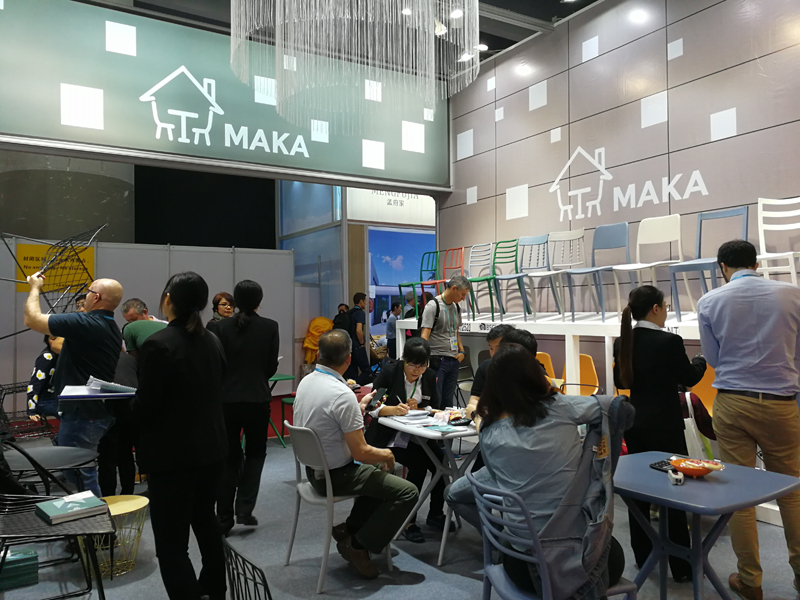 As a factory that specializes in designing, developing, and producing furniture, MAKA Furniture's export orders nearly is about 80% of our total sales. Therefore, how to establish business with foreign countries is very important to us. Because of the absolute advantage of our products, more and more foreign customers have established cooperative relations with us. So how did our foreign guests find us?
First, participate in well-known domestic furniture exhibitions. Participating is to communicate and talk face-to-face with foreign guests. It is the most direct and effective way for the furniture industry to establish business contacts. MAKA Furniture will participate in the Canton Fair in April, October, and CIFF in Guangzhou every year, and may consider participating in the Shanghai Furniture Fair in the future. These fairs are very successful for us! We launch new designs at different exhibitions every year. These creative and unique wire chairs, wire tables, plastic chairs, plastic tables…no patent issues, they can be used all over the world; they are beautiful designs, high-quality quality , And foreign guests attracted by competitive prices come to our booth to negotiate and order. Even though the Canton Fair could not be carried out normally in Guangzhou due to the epidemic this year, we still participated in the 127th and 128th online Canton Fair very successfully. Taking into account the time difference of various countries, we adopted a 24-hour uninterrupted live broadcast to spread our new information to the world. For design and new products, a large number of furniture buyers from various countries have found us and contacted us actively. We have also achieved very good results!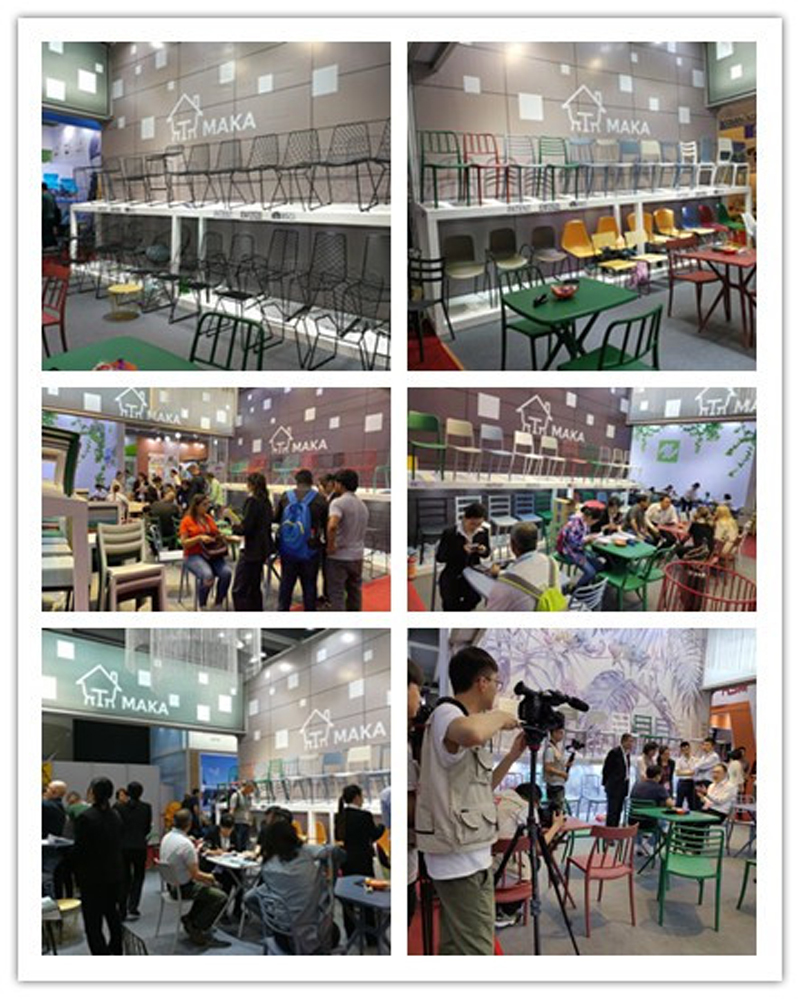 Second, through social media sites. MAKA Furniture has registered its own official accounts on many well-known foreign social media platforms, such as Facebook, Linkedin, Instagram, Twitter, YouTube, Pinterest. We often use these platforms to continuously update, publish and share our latest product trends, popular Design feedback, and various related industry information. At present, more and more fans at home and abroad pay attention to us, and leave us a message asking for our product catalog, information and quotations of various products. What I want to introduce here is that the linkedin account is divided into MAKA FURNITURE as the company homepage according to the needs of different customers. The 4 windows are outdoor furniture design, home furniture design, DESIGNFURNITURE, and interior design marketing; we will regularly share new product trends, new designs, new fashion trends different Showcase.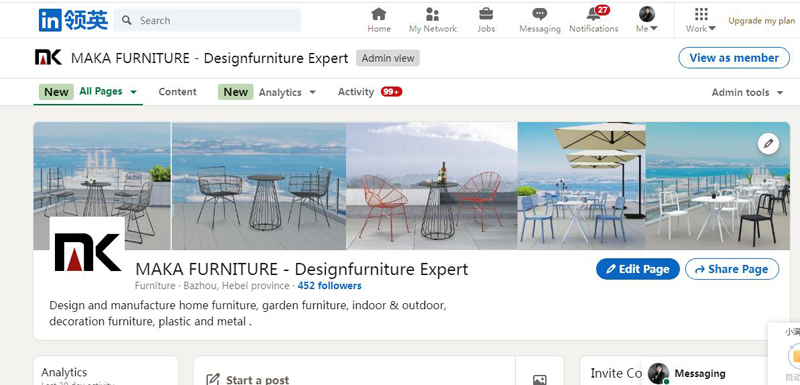 Third, find us through pictures and keyword search on internet,for example google. At present, many of our classic designs have become popular abroad, and our unique designs have also attracted the attention of some foreign furniture importers who are good at Internet. They found our products from peer websites, and then searched all the pictures of these products through Google to find us …There are also some importers who pass keywords such as plastic furniture, hot-selling furniture, plastic chairs, plastic tables, wire chairs, wire tables, outdoor furniture, dining chairs, maka, Supplier,suppliers,factory,factories,bulk,china,manufacturer,manufacturers,wholesale,wholesales,company,companies,Maker,vendor,distributor,sourcingand even our product models…etc. Search to find us. This is amazing, they are pretty amazing!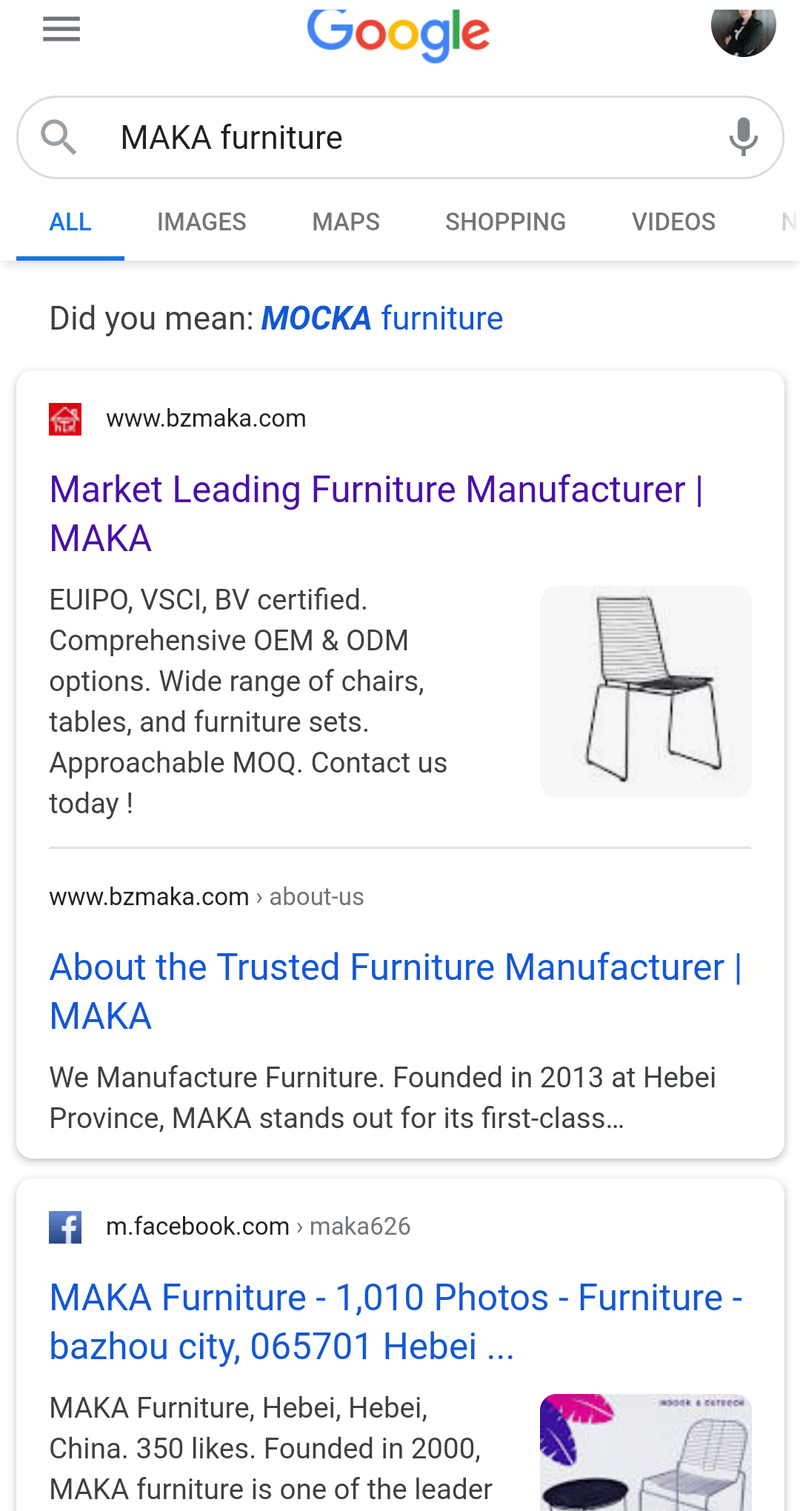 Fourth, the official website. The official website www.bzmaka.com is one of the very important channels for us to promote and introduce our company and products to the outside world. The latest statistics of our official website show that, at different times of the day, different types of guests from different countries often visit us Official website. After they enter our official website, they can take the initiative to download our latest product electronic catalog. They can also choose to chat with our customer service for instant consultation while browsing the product, or they can leave us a message, and they will get ours soon Professional reply!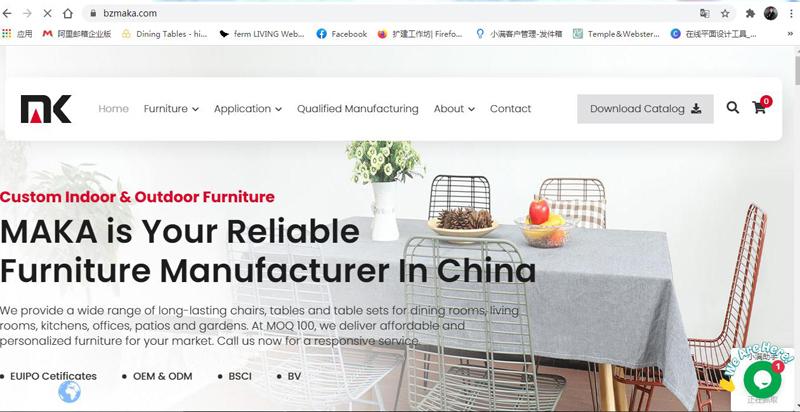 Fifth, word-of-mouth publicity. We launch many new designs every year. Many designs have become classics and are selling well in many markets. Good products and good services have made us friends with our customers, and some of them are even willing to introduce us to their friends. Every year we will have some customers introduced through our old customers, for which we are very grateful, and will return them with better products and services!