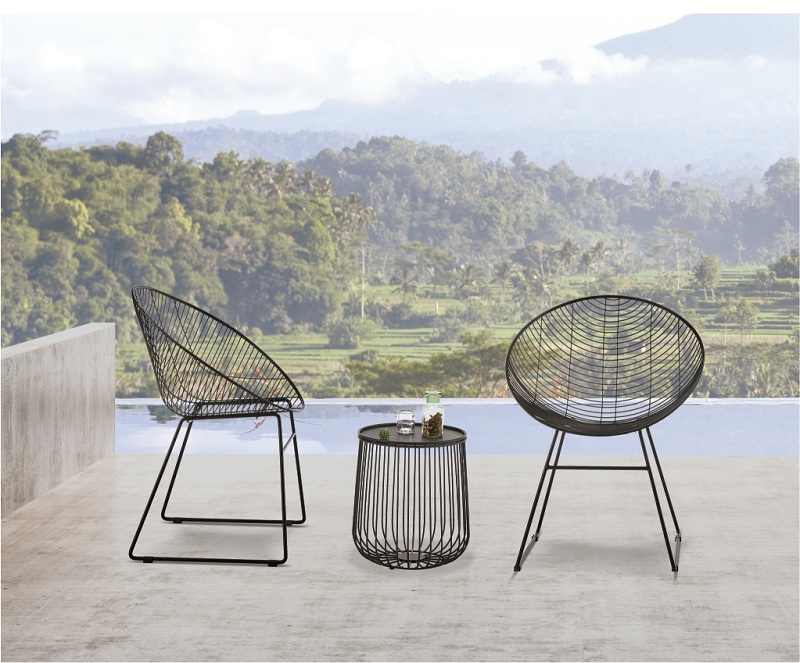 First of all, for plastic furniture, from the Milan International Furniture Fair in recent years, we can feel the return of the plastic furniture trend. Plastic furniture has gradually become popular abroad. Especially in Europe, use different place of plastic chairs and plastic tables are especially popular among many young people. They like to decorate their small house in a simple style with brightly colored plastic transparent furniture. Therefore, plastic furniture is increasingly becoming the darling of many European buyers.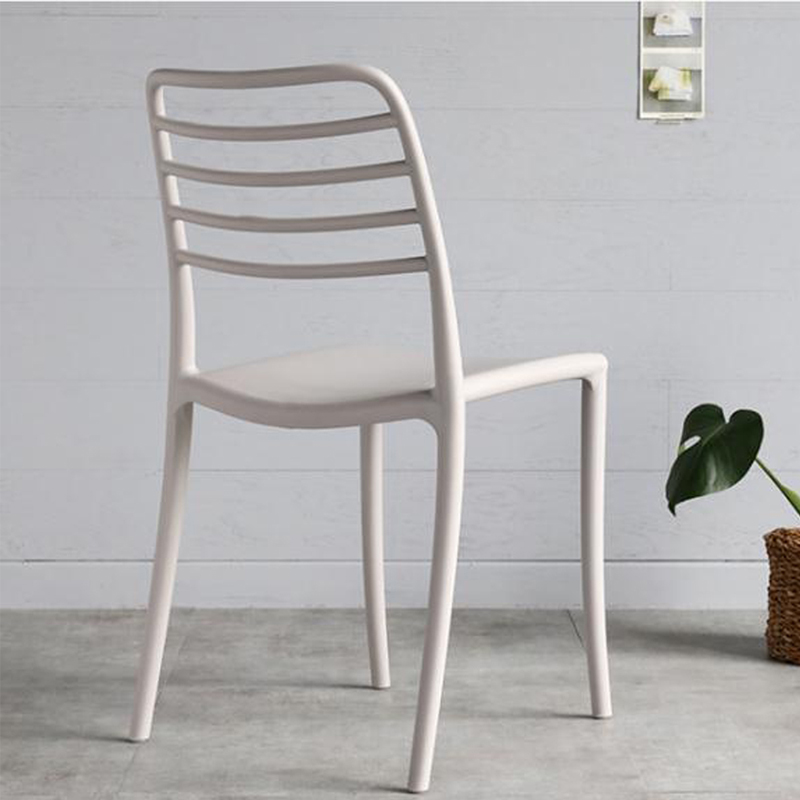 polypropylene are the chameleons in materials. They can become hot, cold, hard and soft. They can have shape memory, can be structured and light in weight. They can be as thin as a unit (one millionth of a centimeter) or very thin. Thick enough to make a house; it can be smooth or rough; it can be elastic or hard.
Compared with furniture made of wood or metal materials, plastic furniture has extremely high plasticity and can be processed into any shape. At the same time, it is rich in colors and cleverly matched with other furniture to beautify the living room. The most important thing is that if the manufacturer pays attention to environmental protection and chooses environmentally friendly materials and pollution-free high-quality plastic materials, these environment material tables and chairs can be recycled and reused to minimize environmental pollution. For modern people who value environmental protection and quality of life, this is undoubtedly a very good choice, which is also a great opportunity and prospect for the future development of environmentally friendly furniture.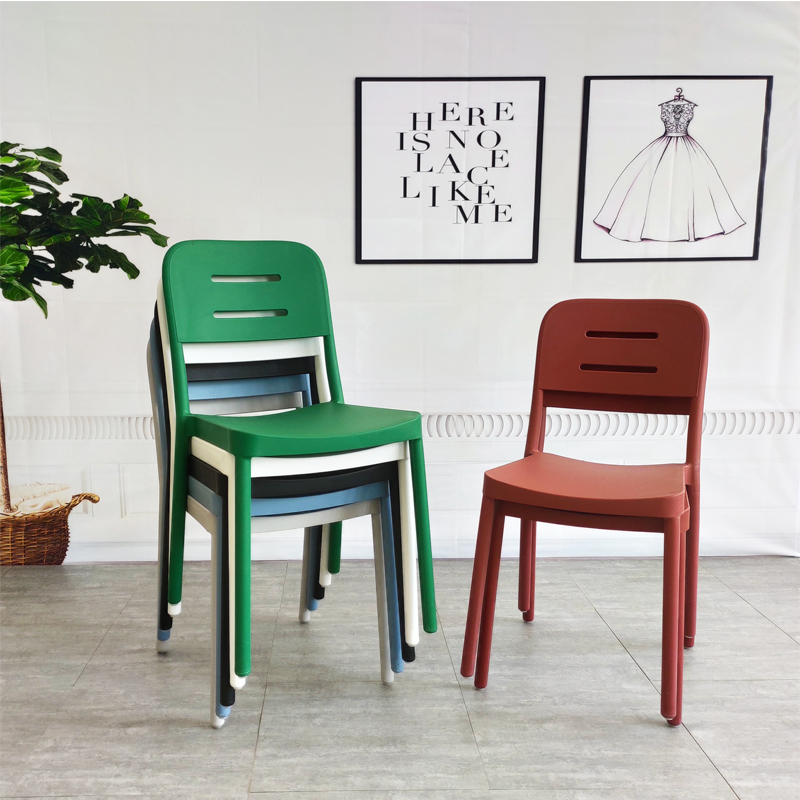 Some outstanding designers have penetrated their avant-garde design ideas into the design of plastic furniture. They perfectly combine the practical and aesthetic functions of the furniture, not only as a necessities of life, but also as decorative artworks Show us. Plastic furniture not only represents cheapness, but also represents a unique, elegant taste and a new taste of life, so the prospect of plastic furniture is very exciting. At present, some very good designs in the market have been popular all over the world. These plastic tables, plastic chairs and other pp furniture are warmly welcomed and loved by consumers, whether in restaurants areas of hotels, outdoor relaxing area, small relaxing area, cafes shop, you You can see their beautiful figures.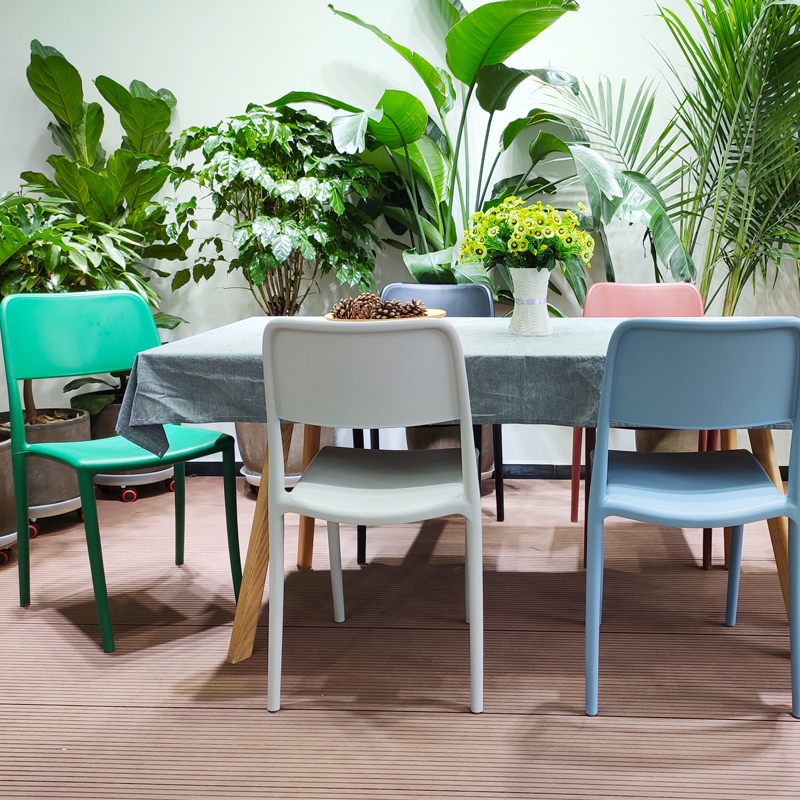 Compared with other furniture, plastic furniture has the following advantages
1. Smooth color lines, bright and colorful plastic furniture. In addition to the common white, red, orange, yellow, green, blue, purple…There are also a variety of colors to choose from, in addition, there are transparent plastic chairs and plastic tables, its vivid visual effects bring people visual comfort . At the same time, because plastic furniture is processed by molds, it has the distinctive feature of smooth lines. Every rounded corner, every arc, every grid and interface are naturally smooth, without any manual traces.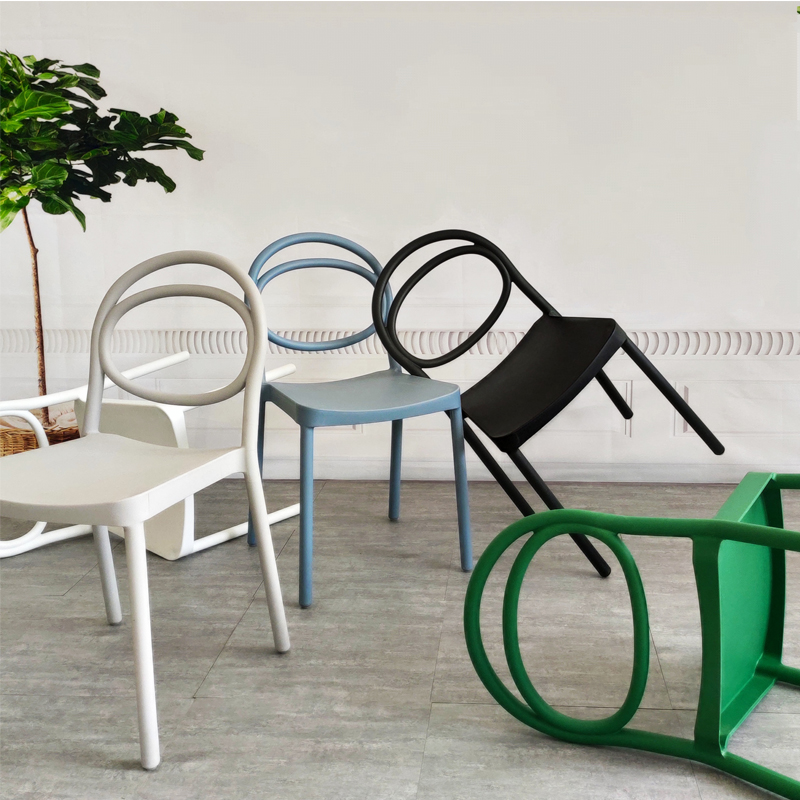 2. Plastic furniture has various shapes and designs, free and beautiful. Plastic has the characteristics of easy processing, so the shape of this kind of furniture has more randomness. The random shape expresses the designer's highly personalized design ideas, and reflects a kind of random beauty through shapes that ordinary furniture cannot match.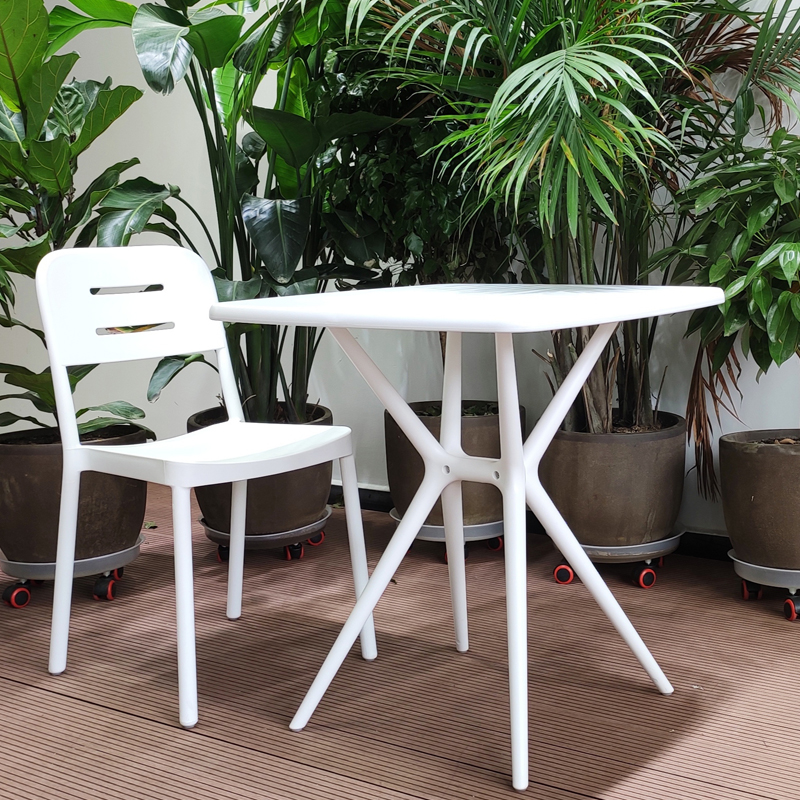 3. Plastic furniture is light, and most of them can be stacked for easy use. Compared with ordinary furniture, plastic furniture is light in weight, and you can move it easily without a lot of effort or even someone's help. For plastic furniture, its legs can be hollow or solid, and their diameter is small. In addition, more and more plastic chairs not only can be stacked, but also more and more designs that can be disassembled and assembled have been developed. These all greatly save a lot of space during the use process and are convenient to use.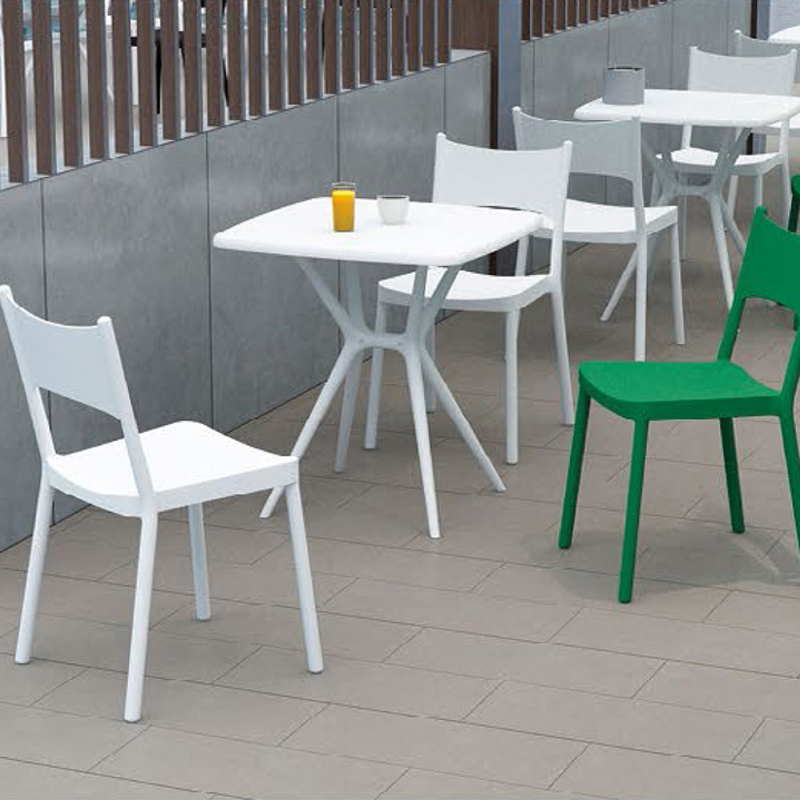 4. There are many types of plastic furniture, suitable for public places and general households. In public places, you will see a variety of plastic chairs, most of them can be stacked, when not applicable, they can be stacked on the side, saving a lot of applicable space; and plastic furniture's types are so many . Several are used for home use: dining table, dining chairs, storage cabinet, drying rack, shoe rack, flower rack.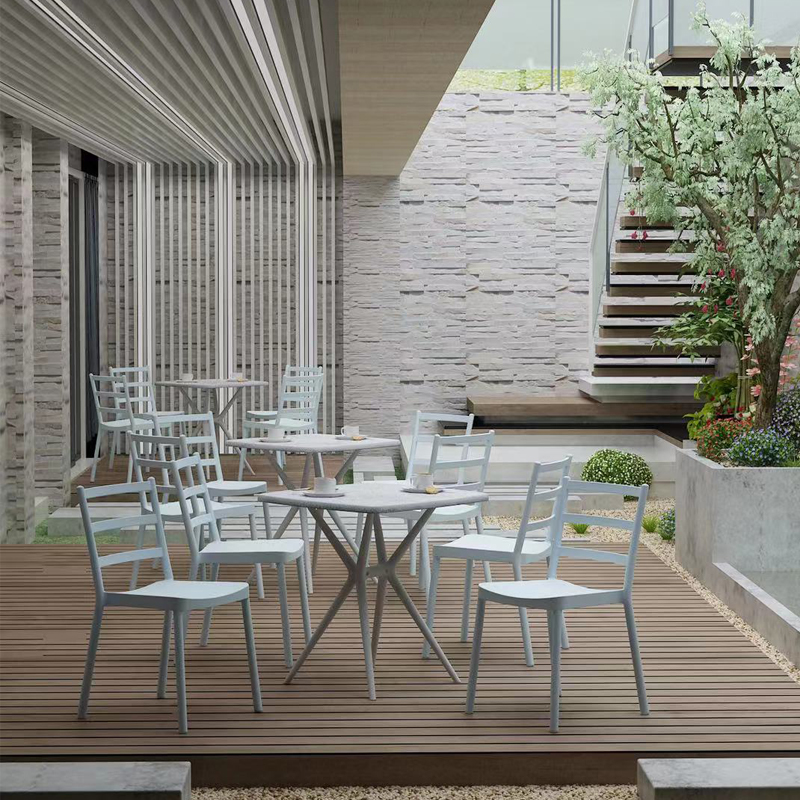 5. The plastic furniture that is easy to clean and easy to protect is very dirty and can be washed directly with water, which is simple and convenient. In addition, plastic furniture is easier to protect, and has relatively low requirements for indoor temperature and humidity. It is widely used in various environments. Therefore, their names include dining chairs, coffee chairs, outdoor chairs, lounge chairs, stacked chairs, and plastic Chairs, restaurant chairs, restaurant chairs, office chairs, study chairs, etc.
At present, plastic furniture is becoming more and more popular in outdoor use! After all these are treated with ultraviolet rays, they will not fade in the sun, and the cost is still very low. We have to say that plastic furniture is indeed a very, very wonderful choice.
In recent years, MAKA Furniture has developed many EU-patented plastic chairs and tables. All of them have passed strict European quality tests and received a lot of good feedback!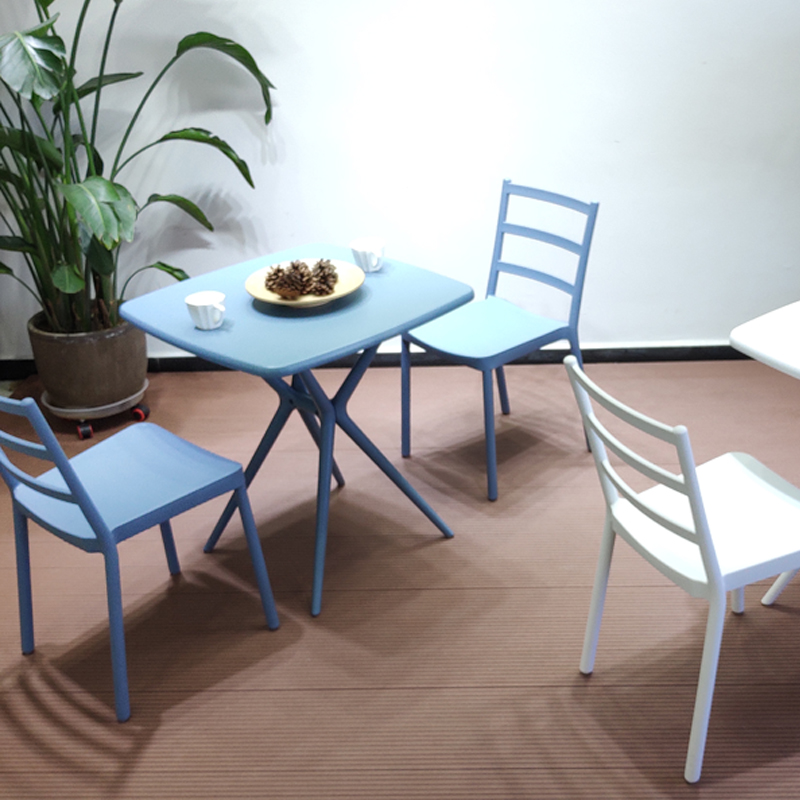 Next, let's discuss the next iron wire furniture:
The metal chairs is characterized by its simple design, clear industrial atmosphere made of steel, tightly braided welds to provide support and unique metal thread patterns to increase texture.
Wire chairs have many designs and needs, which are related to the function and intended purpose of the furniture, the materials used and the style.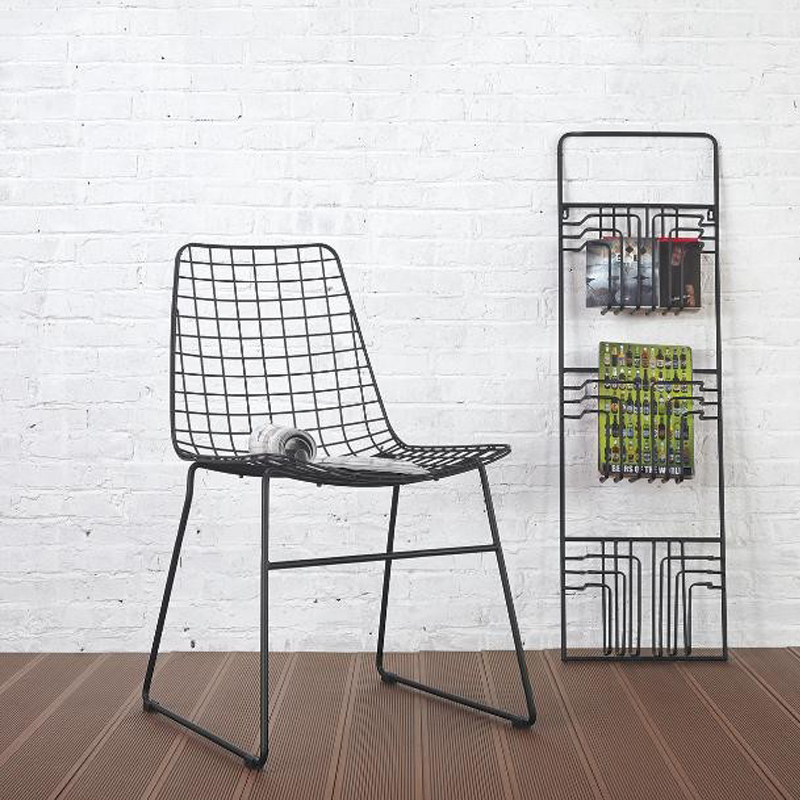 At present, metal chairs are becoming more and more popular in the international market due to their fashionable and dynamic shapes!
There are office chairs, lounge chairs, indoor, outdoor, villa, living room and other high-end club chairs!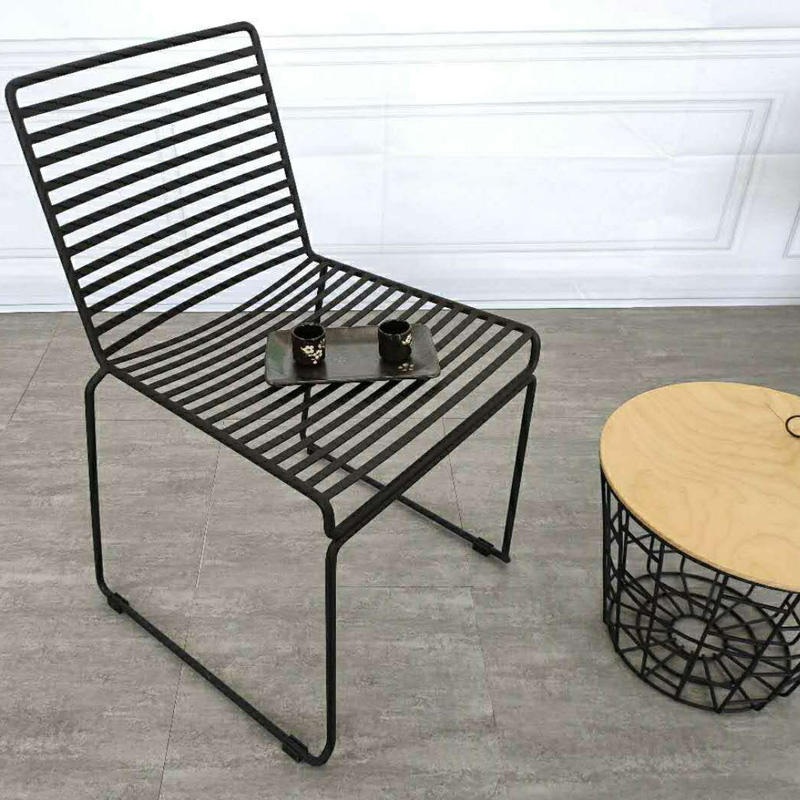 First of all, it is necessary to confirm whether the metal chair has undergone anti-corrosion treatment. Due to the limited performance of the metal itself, the metal parts of the chairs that have not been anti-corrosion treatment or improper treatment are prone to rust in a humid environment.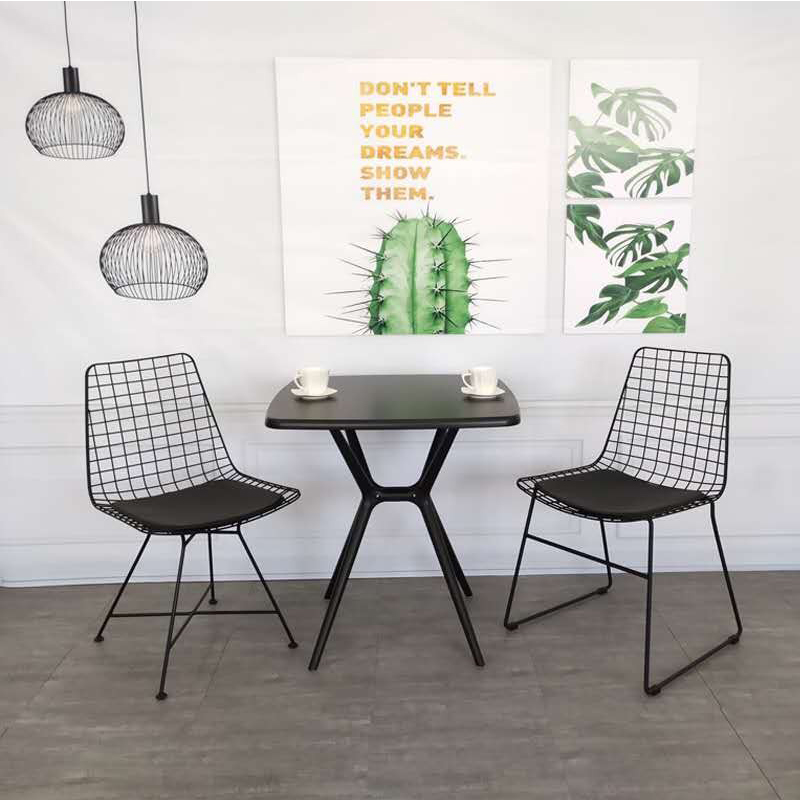 Secondly, weld the metal parts of the wire chairs. Therefore, it is necessary to carefully observe whether the welded part and the corresponding metal elbow are firm, flat, and without obvious protruding wrinkles.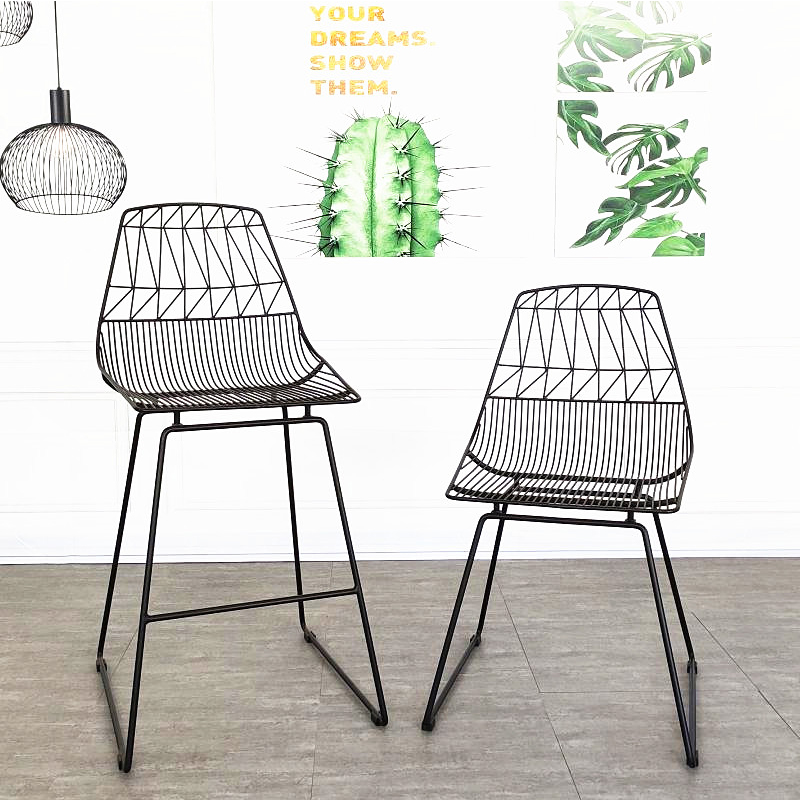 Third, observe whether the riveting between the metal parts and the steel pipe is firm, and whether the rivet cap is smooth and flat without burrs. Finally, check the whole body with your hands to see if the surface of the chair is smooth and there are no bumps, bumps or bumps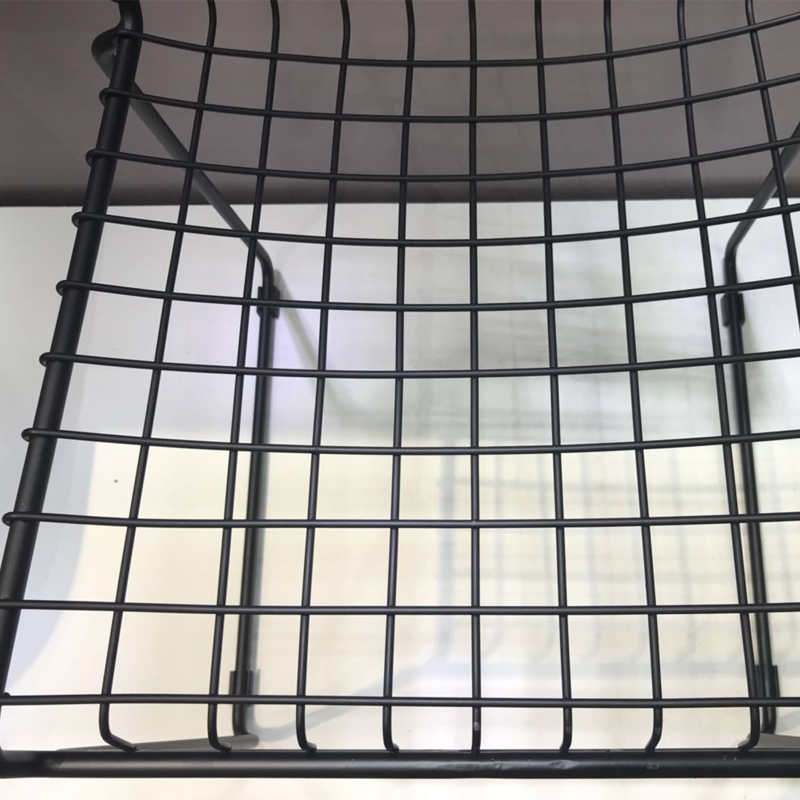 Fourth, sometimes metal chairs look the same, but in fact you have to check the wire diameter and tube diameter of each part of the chair! This will actually affect the service life of the wire chair! Therefore, this is why the prices of similar products on the market sometimes vary greatly, and this is the main reason for using materials.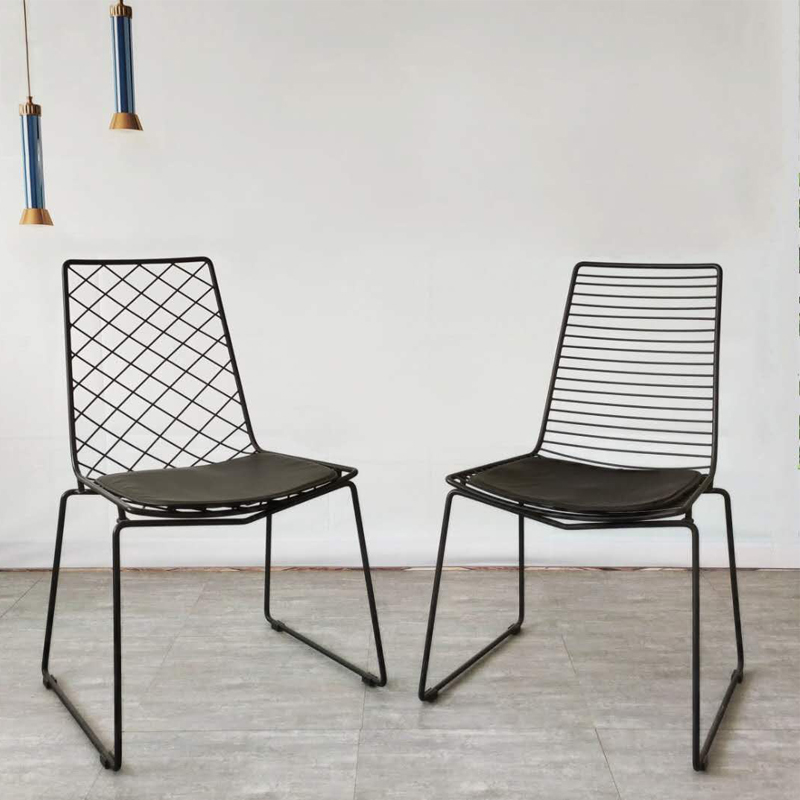 Fifth, when buying a metal chairs, please sit on the metal chair, experience it for yourself, and shake it back and forth to check the stability and safety of the metal chair!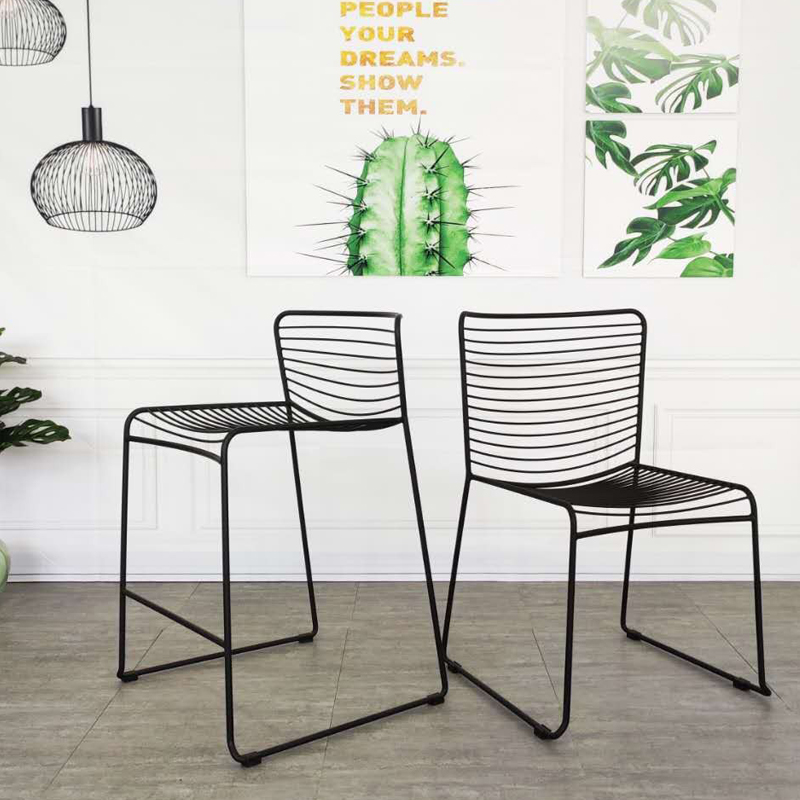 So, how to clean metal chairs?
In fact, it is very simple. We all know that wrought iron furniture is easy to embroider, so in normal use, please keep as little water as possible. When cleaning, please use a special detergent, spray it, and then wipe it with a rag. Then dry randomly. That's it!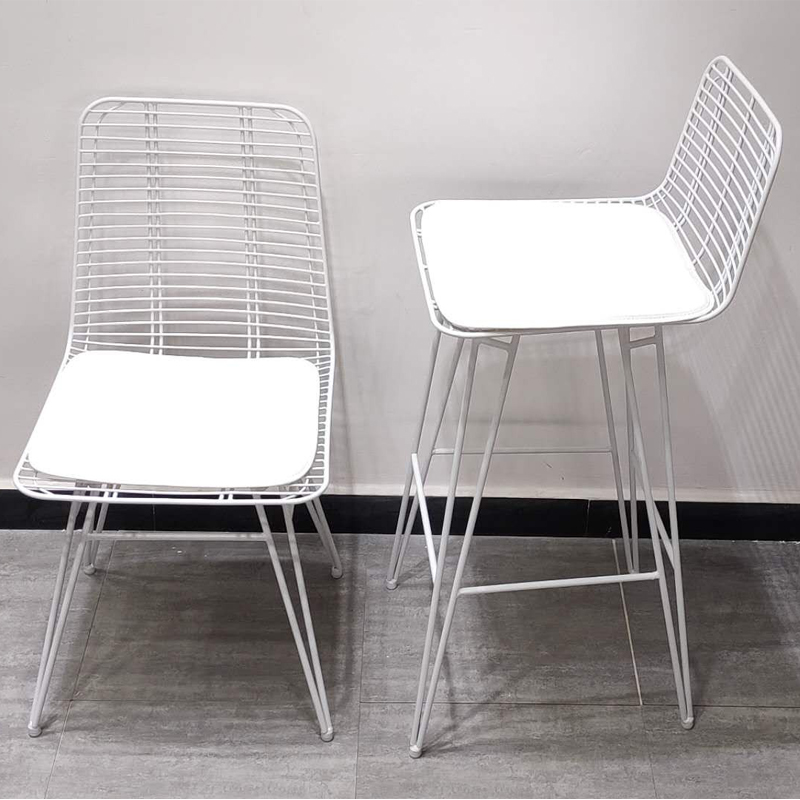 The wire chair of Maka Furniture is designed by the famous French designer Michel Millot, who has many years of experience. The design included in the series can be traced back to the most basic principles and can be restored to simple form. The series is inspired by beautiful gardens, fishing nets and geometric patterns.
The wire chair is made of high-quality iron, and it is completely handmade. Our company provides a large number of wire lounge chairs. The chair is made of 4mm -12mm iron wire and has an electronic coating appearance. The chairs are novel and fashionable, with different styles and specifications for customers to choose from.
The bottom of this series of chairs is stackable, and they are all made of iron, with simple geometric patterns and designs. They are specially designed for outdoor use, such as in gardens and decks, they come in a variety of colors. They can be easily stacked to save storage space.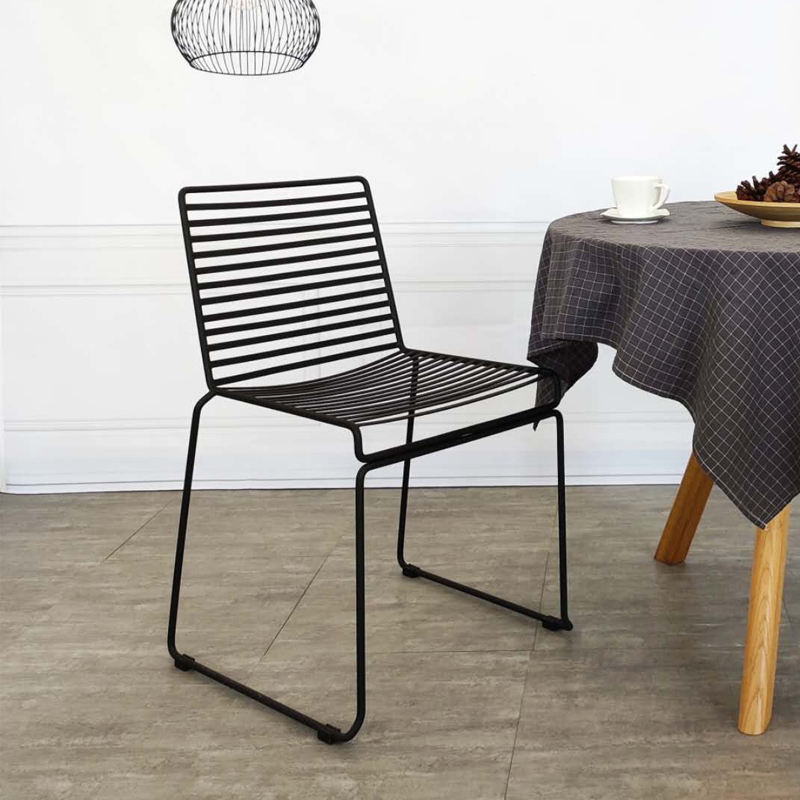 Many wire chairs are also packaged by KD, suitable for online sales, mainly used for home decoration hotels, villas, clubs, high-end offices and model houses. The colors are bright and the design is a combination of geometric patterns and simple lines. This design provides comfort without affecting the surrounding environment or decoration.