MAKA Furniture metal chair item 5018A which has patented EUIPO.
The parallel line design, which will never be out of fashion, is incisively and vividly reflected on the 5018A iron wire chair. There is no complicated design in the whole body. It is all parallel line, which gives you a simple, generous and transparent visual effect. At the same time, the iron wire chair is all made of solid metal material with E-coating and powder coating to prevent rust. Powder coating for increased strength and resistance to decay. It is light but durable. The design is simple and can bring you strong and stable experience at the same time. The chair can be used both indoor and outdoor, can stacking to save spaces, bringing you comfort without cushions, which is perfect in summer. If you want to sit more comfortable, we have a matching cushion, which can be customized according to the color of the chair. It is divided into indoor and outdoor use, which are made according to the requirements of our customers. You can customize the chair color on Pantone card, normal color is black and white. 5018A is not only perfect in design, but also very competitive in price. If you are interested in this, please contact us as soon as possible.
You should know that 5018A got the EUIPO in December 2020. If you want to sell this chair, you can contact us without hesitation. With EUIPO, you can sell them without copy right worries.
If you like this chair please check link https://www.bzmaka.com/product-item/stackablegardenchair/ learn more about it.
For more information about MAKA, please follow our NEWS column.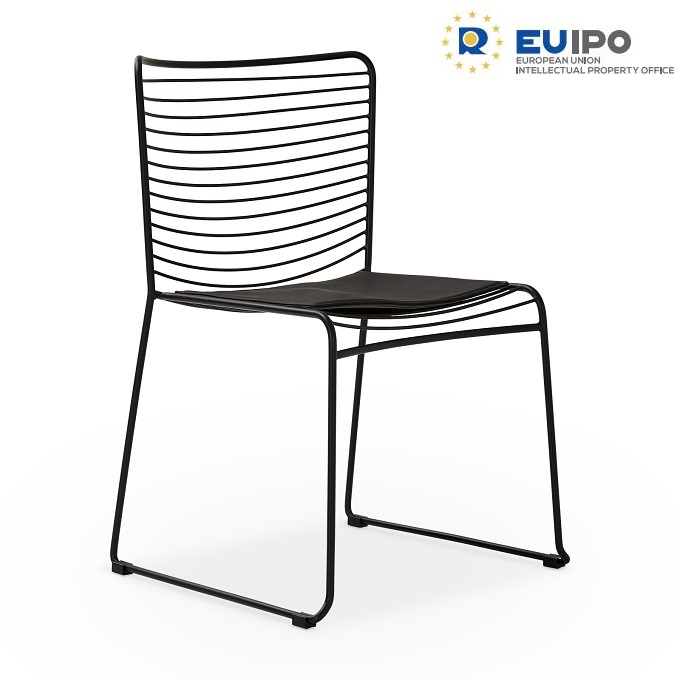 Wonderful! Share this Case:
This is What I Need, Contact ​to Customize.