The latest furniture design round plastic table!
Maka Furniture designed a new plastic table and applied for registration of the European design patent EUIPO (European Union Intellectual Property Office)
A round plastic table is a smart investment because it is versatile and highly functional. Coming in at a dimension of 800x800x740mm, a circular tabletop surface gives you plenty of room to use while also utilizing a minimal amount of space. It is a practical choice for indoor and outdoor furnishing, which gives more value to your money.
This round table design continues the design concept of the same series of plastic tables, and it was named Party Table by the designer. The clean embodies the strong minimalism style and is deeply loved by European and American customers. Whether it is indoors, homes, or outdoor gardens, restaurants, bars, patio, it will be your decoration highlight. The KD base makes the structure more stable and strong.
This round plastic table is lightweight yet sturdy. It is made of tubular components and eco-friendly plastic that does not weigh a lot so you can easily transport it from one location to another. But don't let the lightweight plastic fool you as already mentioned, it is built for sturdiness and performance. It has passed the third-party stability test that exemplifies its ability to withstand maximum vertical load on its main surface. It has passed general safety requirements for outdoor and domestic use. Therefore, you can guarantee that this investment will last for many years even with regular use.
Please check Maka's product page Party Table for more product details.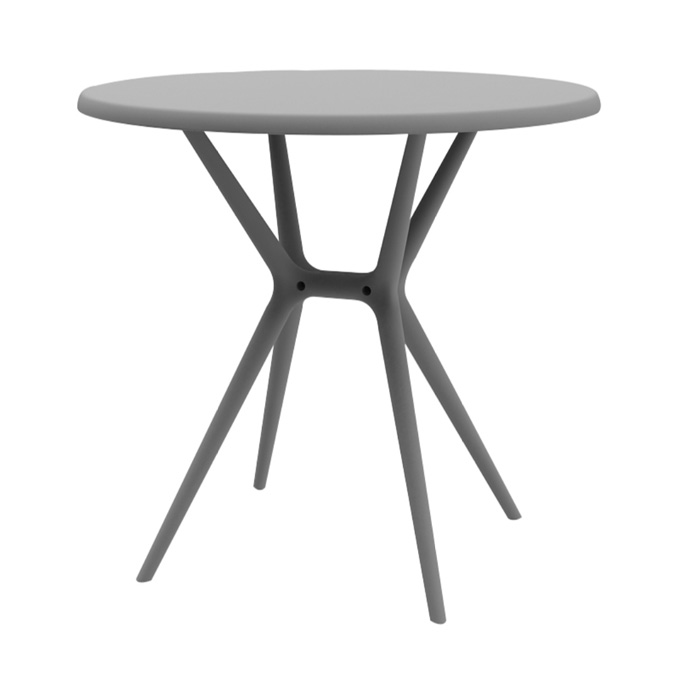 Wonderful! Share this Case:
This is What I Need, Contact ​to Customize.