Today I would like to share the good news, Maka Furniture's another metal wire chair named Plain stool has been recorded in the EUIPO Register of Community Designs, No 008169098-0002. This metal wire stool and Plain chair(https://www.bzmaka.com/product-item/dining-iron-chair/) belong to the same series. As a bar chair, the 75cm seat height has a wider range of applications. It is made of high-quality solid iron bars, a very durable material, Supports up to 150kg, and can be used indoor and outdoor. After repeated structural tests, it is not easy to fall. The beam helps to keep well-balanced and relax your feet. The ergonomic design of the seat makes it comfortable for you to sit for a long time. Anti-slip and anti-scratch on the base can protect your floor. The streamlined design and simple style make it very popular in the European market. The stackable structure can save spaces when not in use. It's perfect for home, commercial occasions, and rental business use.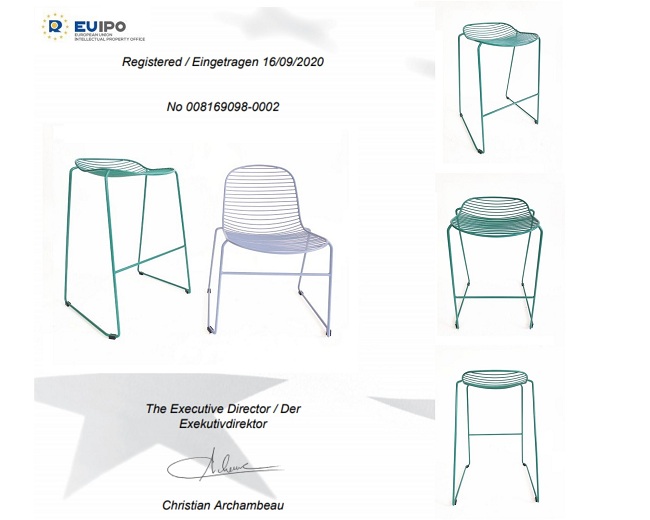 As a design furniture factory, Maka Furniture has a professional and experienced design team, and regularly launches new designs of plastic and metal wire furniture. If you want to know more, please visit our official website www.bzmaka.com
Wonderful! Share this Case:
This is What I Need, Contact ​to Customize.