On December 9th, we got the good news that our original wire chair was granted an European Union patent. European Union patent is the Patent system to be established in the European Union. Its establishment will bring great convenience to patent applicants and Purchasers of products.
The EPUO member states: Austria, Belgium, Cyprus, Estonia, Finland, France, Germany, Greece, Ireland, Italy, Latvia, Lithuania, Luxembourg, Malta, the Netherlands, Portugal, Slovakia, Slovenia, and Spain.For these countries, the EU patent right is a good safeguard for them to purchase the selected products and avoid the trouble such as patent disputes that they may encounter in the future.
Now Let's take a look at the design of our patented product.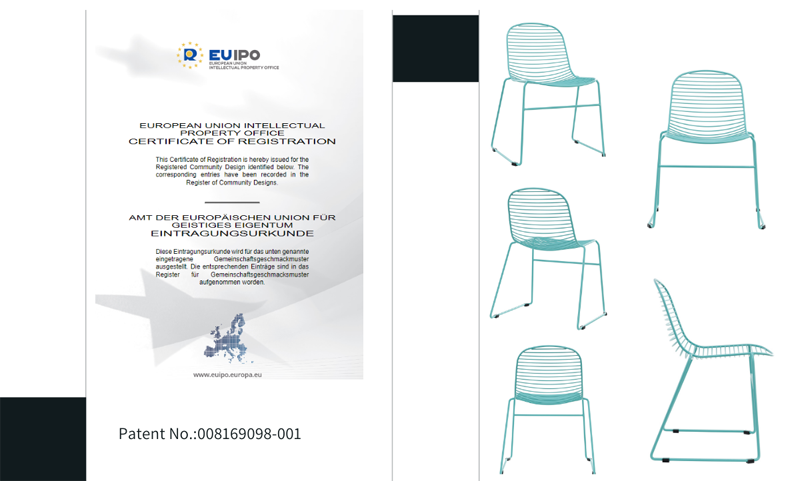 Modern simple Nordic fashion dining iron chair , Practical and beautiful design , Perfect line design match with comfortable curves,it gives a very comfortable sitting feelings. Sliders under the feet to reduce scuffs and damage to your flooring.Clever seat design also allows for breathabilit. No assembly is required for your convenience. Stacking for convenient space saving when not in use, or to store extra seating.
More information about this model, please visit here :https://www.bzmaka.com/product-item/dining-iron-chair/
Wonderful! Share this Case:
This is What I Need, Contact ​to Customize.