The latest furniture design bar stool!
Maka Furniture designed a new wire bar stool and applied for registration of the European design patent EUIPO (European Union Intellectual Property Office)
This bar stool design continues the design concept of the same series of wire side chairs, and it was named Halcyon stool by the designer. The fine woven wire chair embodies the strong pastoral style and is deeply loved by European and American customers. Whether it is indoors, homes, or outdoor gardens, restaurants, bars, patio, it will be your decoration highlight. The dense wire lines make the structure more stable and strong.
This stool with the artistic combination of design and use, this latest stool replaced the old bar stool as soon as it went on the market and became our bar stool sales champion this year. Beautiful and gorgeous powder paint, such as gold and silver makes the wire chair more exquisite and gorgeous, and it is loved by foreign home improvement designers. If your client wants to decorate her home for Christmas, then this bar chair is definitely the best choice.
Please check Maka's product page https://www.bzmaka.com/product-item/barschairsnewbarsmetalbarchairsbarsnewdesign/ for more product details.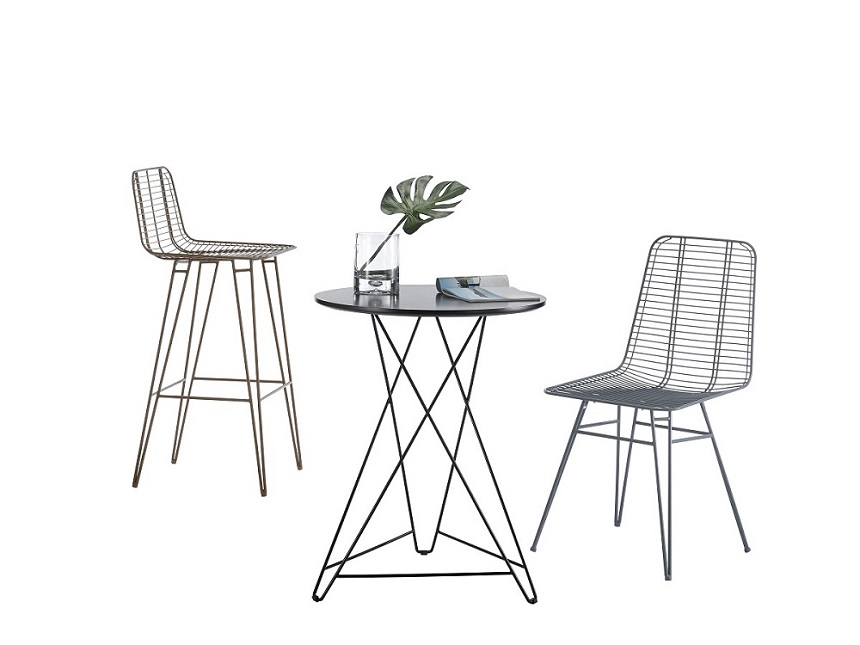 Wonderful! Share this Case:
This is What I Need, Contact ​to Customize.