Sunflower chair made by MAKA Furniture pass the EN581 test in 2021years. this models chairs safe for outdoor use and Strong and stable enough for the European market.
EN581 is European standard for outdoor furniture seating and tables for camping domestic and contract use.
Sunflower chair pass the EN581-1 and EN581-2 test,test requirements as follow
EN 581-1 general safety requirements
EN 581-2 mechanical safety requirements and test methods for seating
And also EN1022 :Domestic furniture seating – determination of stability.
>Forwards overbalancing ,all seating
>Sideways overbalancing without arms
>Sideways overbalancing with arms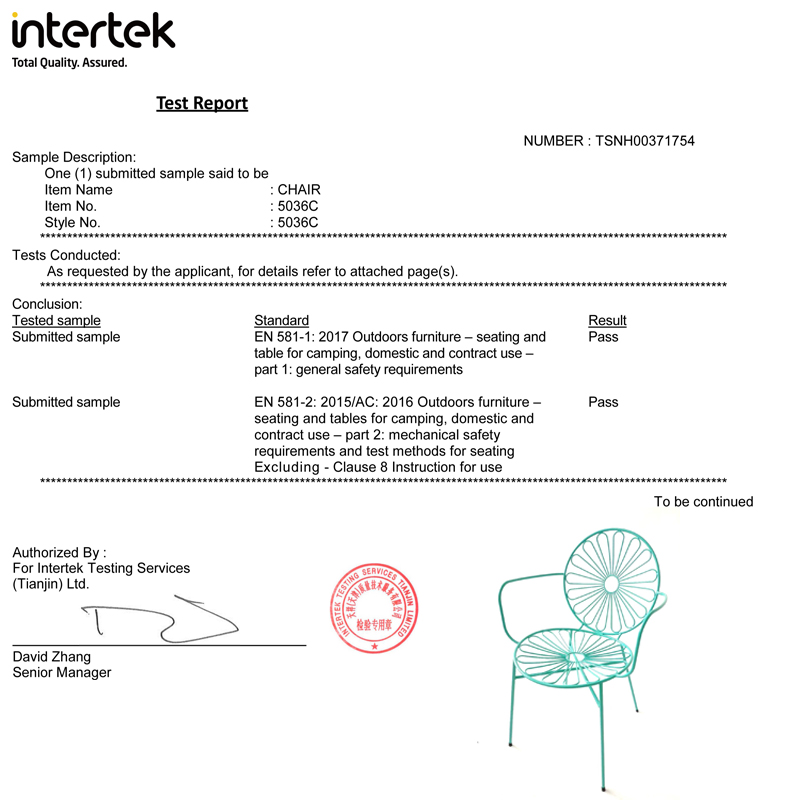 EN 581-1:2017 replaces EN 581-1:2006 with immediate effect. European countries are required to publish the new standard and withdrawn the previous 2006 version by September 30, 2017.
Sunflower chair design by MAKA Furniture . Seat and back design inspire by sunflower. With simple armrest make the chair have simple fashion aesthetic feeling, the legs have the cross design, can enhance the stability, and make the chair have the sense of design.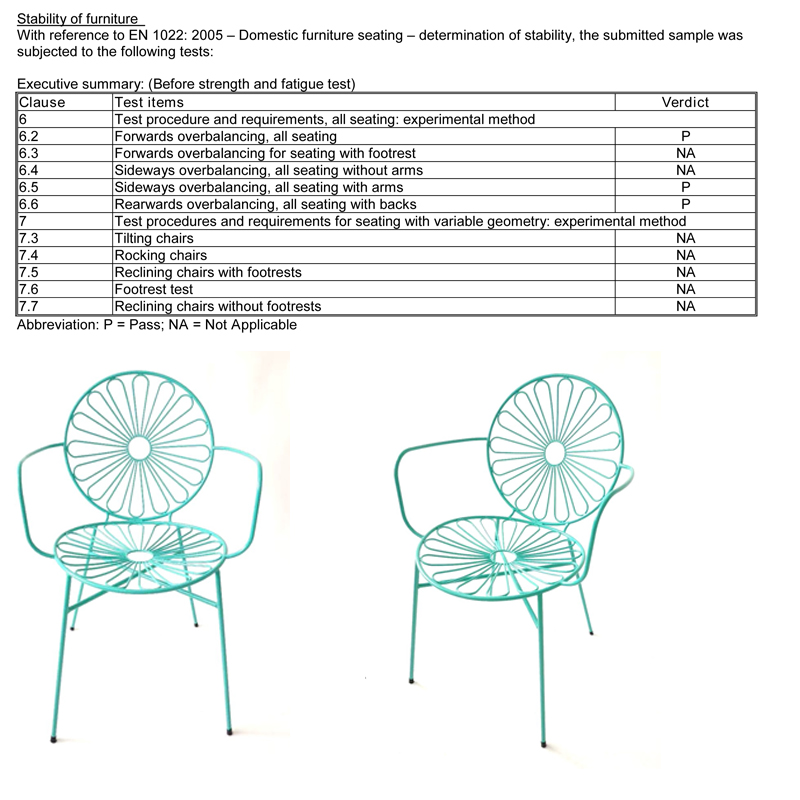 Sunflower chair available for Garden furniture , Dining room ,Dining room, balcony leisure。
If any more information about sunflower chair ,please visit :https://www.bzmaka.com/product-item/patiosteelchair5036a-2-2/
Wonderful! Share this Case:
This is What I Need, Contact ​to Customize.