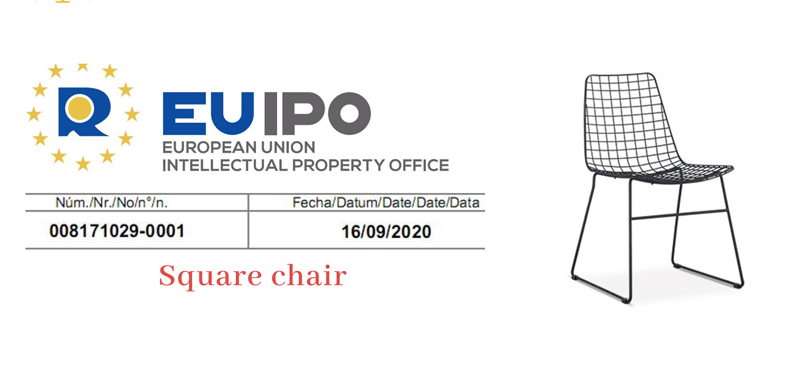 Recently, we have just obtained a batch of European Union patent certificates for iron furniture products. We have introduced some of them in the early stage. Today we introduced to him is metal chair which european patent name is "square chair" item number is 5017B,and the patent's number is 008171029-0001.
The design of this wire chair is inspired by the famous French designer Michel Millot. The chair is designed according to the scientific basis of human mechanics. It is also very comfortable to sit up. The seat and back of the chair are made up of squares. On the basis of retaining some traditional elements, the designer added a lot of new ideas in line with fashion trends. This kind of design looks refreshing.
This metal chair had pass the EN1250:2015;EN 1728: 2012 test report and has received praise from many customers. According to the different needs of the guests, the processed wire chairs can be used as dining chairs, coffee chairs, hotel chairs, office chairs, balcony furniture, outdoor furniture, etc.
In addition, we have prepared many other wire chairs that can be grouped into a series with this Square chair. Some of them have the same surface but different legs, and some have the same legs, but the seating pattern is different. Guests can choose whatever they like. At present we have obtained EU patent certificates for all these chairs.
The seat surface and leg structure of this dining chair can be disassembled and assembled. When the guests assemble, follow the installation instructions we provide to the guests. The process is very simple and fast.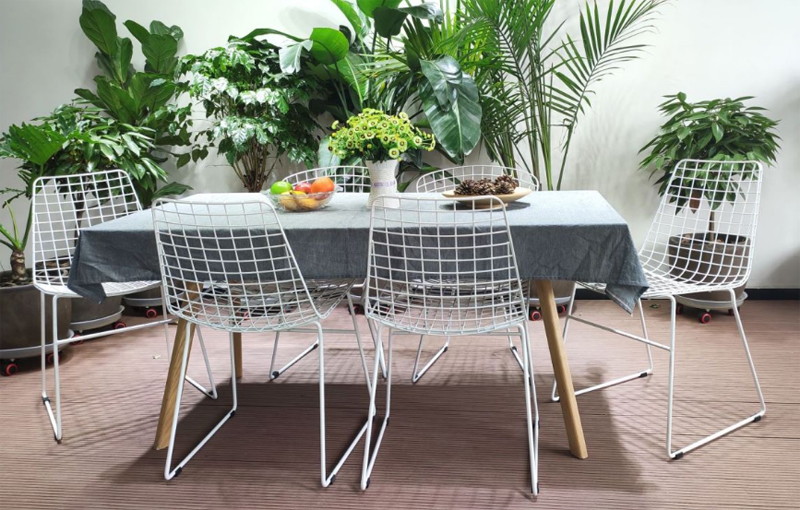 If you want to know more details, please click on the link: "https://www.bzmaka.com/product-item/outdoorgardenironhomechair/", you can also search for "square chair" on our website.
Wonderful! Share this Case:
This is What I Need, Contact ​to Customize.