Good news, there is a new test report! Maka Furniture's latest design 5036B Art chair in 2021 passed the European outdoor furniture test EN581-1 and EN581-2, test report NUMBER: TSNH00371753
Testing Standard
EN 581-1: 2017 Outdoors furniture – seating and table for camping, domestic and contract use – part 1: general safety requirements
This part of the European standard specifies general safety requirements for outdoor seating and tables used under contract with campsites and households. Removable interiors, except coverings and permanently fixed furniture.
EN 581-2: 2015/AC: 2016 Outdoors furniture – seating and tables for camping, domestic and contract use – part 2: mechanical safety requirements and test methods for seating
This part specifies the mechanical safety requirements and test methods for outdoor seating for camping, adult household, and contract use, regardless of material, design/construction or manufacturing process. This document does not apply to outdoor furniture that may require stricter contracts for higher requirements, nor does it apply to movable interior decoration and coverings, permanently fixed furniture and street furniture. The test requirements contained in this European standard are based on the use of persons weighing no more than 110kgs. Does not include information about aging and degradation caused by light, temperature and humidity.
Testing requirements:
〉Seat static load test
〉Seat fatigue test
〉Seat impact test
〉Backrest static load test
〉Copy cycle test
〉Interactive pressure test of seat and backrest
〉Backrest impact test
〉Handrail downward static load test
〉Handrail fatigue test
〉Handrail impact test
〉Forward static load test of chair leg
〉The side static load test of the chair leg
After passing EN581-1, EN581-2 outdoor furniture report, the chair 5036B Art chair can be used for commercial purposes: as outdoor furniture used in public places, it can be used in public places, such as restaurants, restaurants, swimming pools, beach leisure places. It can also be used for the home: private use, such as garden, balcony, open-air, or outdoor furniture for camping.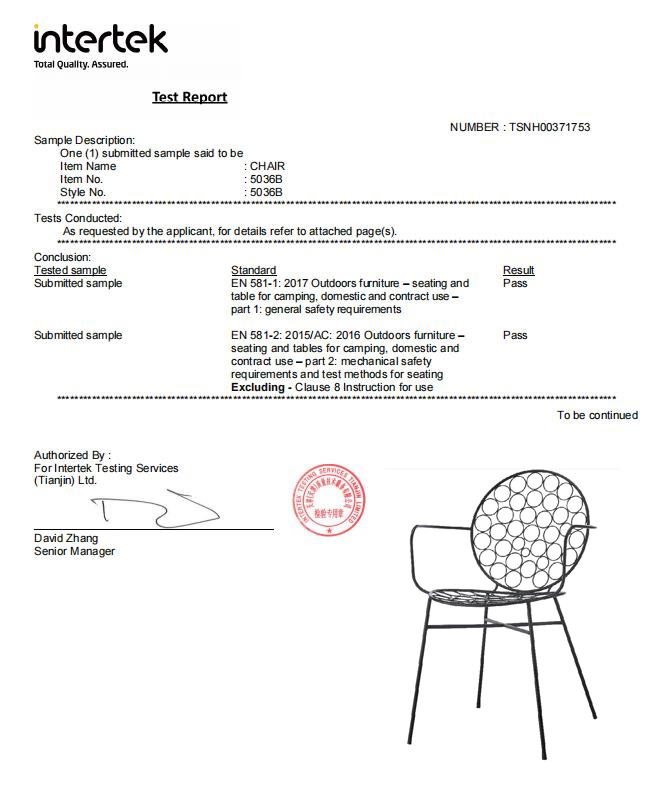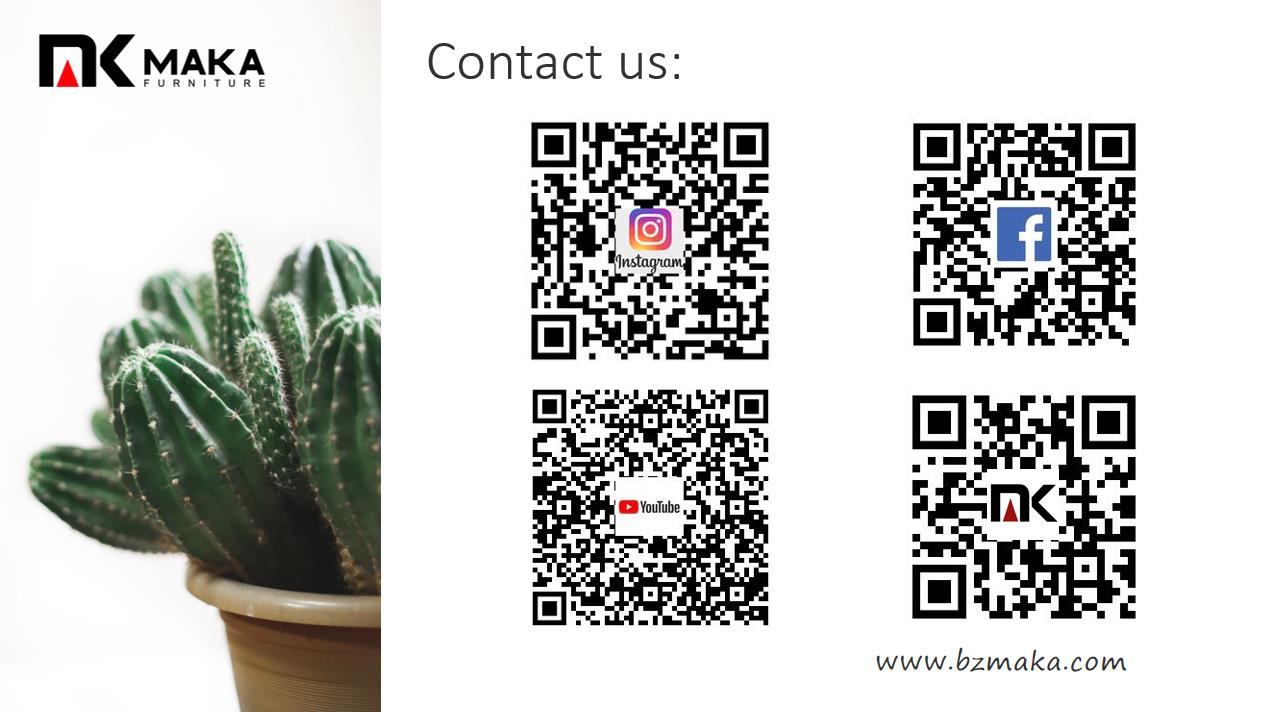 Wonderful! Share this Case:
This is What I Need, Contact ​to Customize.