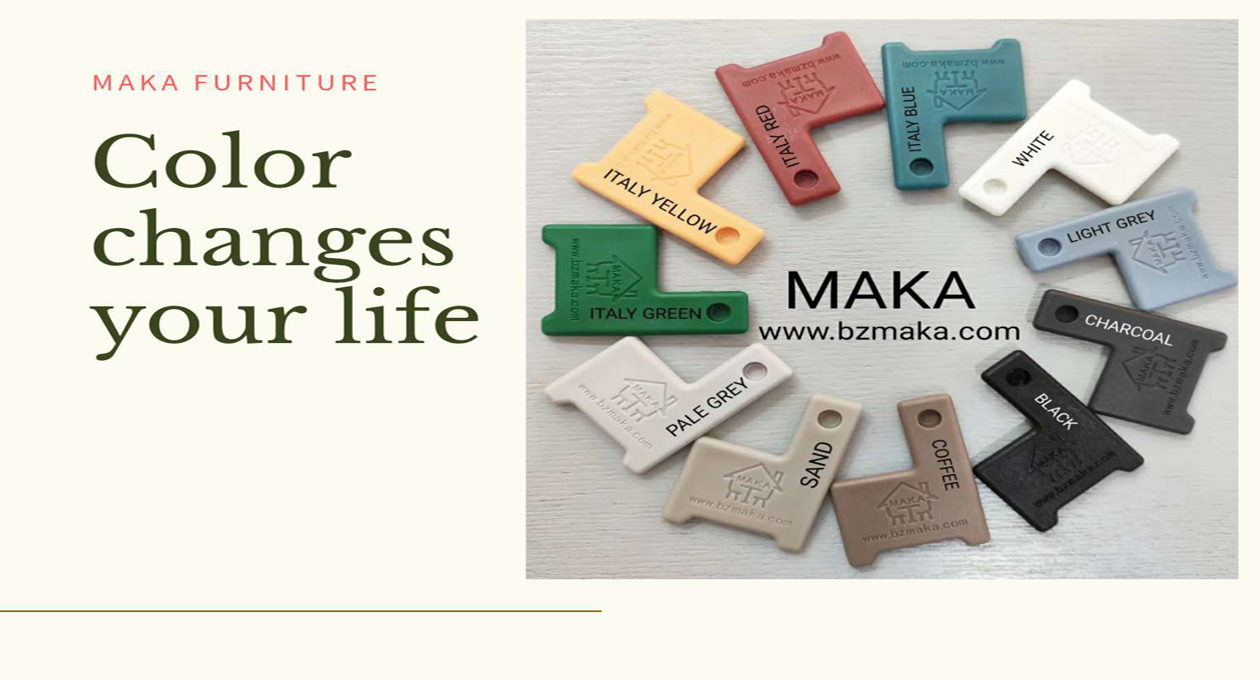 2020 to 2021, the color trend of indoor and outdoor furniture, detailed information can be found in the official website of MAKA Furniture.
MAKA Color:
Furniture is not only important in design, but also exquisite in color. The color of our products is closely following the trend of 2020 interior design color. The colors selected by our products are all the popular colors in the field of furniture in the world in recent five years. It is guaranteed that after you purchase our products, you will not be eliminated for a long time. You can enjoy all the popular colors of furniture on our website. We can customize the Pantone color for you as long as the quantity reach 200 pieces.
Color for different country:
We have furniture colors suitable for all over the world.
* Low key luxury color system in Europe and America.
* Warm and unrestrained color is suitable for users in South America.
* Macarone color for Japan and Korea.
If you want know more about this please check our website.
Color range:
Our products have a wide range of colors, indoor and outdoor, home, restaurant, hotel, garden, corridor, park, cafe, and other leisure places. Whether it is an indoor office environment, or a happy wedding ceremony, there is always one of our product suit for you. In recent years, with the increasing customer feedback, more and more people like our products. If you are interested, please feel free to contact us.
Wonderful! Share this Case:
This is What I Need, Contact ​to Customize.