Whenever you buy a product that involves different parts and functionalities, it is important to check the warranty on that product. This step is a must when buying new products to ensure that you will be able to get a refund, free service, or replacement, in case of damage to the product that isn't your fault. Therefore, a warranty is an assurance to the buyer of the product's quality. Otherwise, the manufacturer will shoulder the repair and replacement for the product and/or its parts.
If you are buying a metal chair for your restaurant, it's important to take this step of checking the warranty. It will ensure that you can protect your investment and optimize the profits for your restaurant business.
What is a Product Warranty?
A product warranty, or simply known as a warranty, is an agreement between the buyer and seller that puts the responsibility on a seller to repair or replace any faulty items in the product purchased. For example, if you purchased a metal restaurant chair with a 3-year warranty, it means that the manufacturer will cover the cost of repair and replacement (depending on the fine print of the warranty) in case the chair is damaged or has damaged parts before that 3-year period is over.
The manufacturer or seller typically discusses the details of the warranty during the purchase to ensure that both parties are in agreement. The warranty period varies from one manufacturer or seller to another, as well as depending on the type of product that was purchased. Some products have longer warranty periods while others have shorter warranty periods.
It is worth noting that any warranty on the metal restaurant chair will become void in the event that the buyer is at fault. For example, if the restaurant staff mishandled the chair in cleaning up or storing them. The manufacturer or seller is not responsible for repairing or replacing the chair or chairs. The warranty is only valid when the item is damaged on its own or that which isn't directly caused by the buyer.
What to Check in the Warranty
As mentioned above, every warranty is different. Therefore, it is your responsibility as a restaurant owner and buyer to check the details of the warranty to ensure your protection.
Almost all furniture makers and manufacturers cover defects on their products in the warranty agreement. If you purchase chairs from a furniture company, you expect that you will get functional and high-quality furniture. If the furniture is delivered to you with some faults or defects, then you have the right to demand a repair or replacement for said products. It is vital that you check the items immediately upon receipt to ensure that there are no signs of damage.  If you can show proof of damage, then the furniture company can handle the issue depending on the details of the warranty and its coverage.
The warranty coverage for restaurant chairs and furniture does not cover one aspect: performance. Yes, furniture manufacturers can give you quality assurance through manufacturing certifications. You can rest assured that when a company provides you a proof of ISO certification and other world-class standards the manufacturing process meets the strict processes to ensure quality.
However, there are also some aspects of the usage of the furniture that is beyond the manufacturer's control. For example, if you use chairs for restaurant settings, it will be exposed to a tremendous amount of wear and tear. Different types of customers will be using those chairs on a daily basis. Some of these customers might not properly handle the chair and others will probably exceed the maximum weight that each chair can support.
In these instances, you need to be thorough about the extent of warranty coverage that a furniture manufacturer can offer. You want to ensure that the product performance meets your restaurant's needs. It is also the reason why you have to specifically choose chairs and furniture designed for commercial use since they tend to be more durable and resilient from the wear and tear of daily use.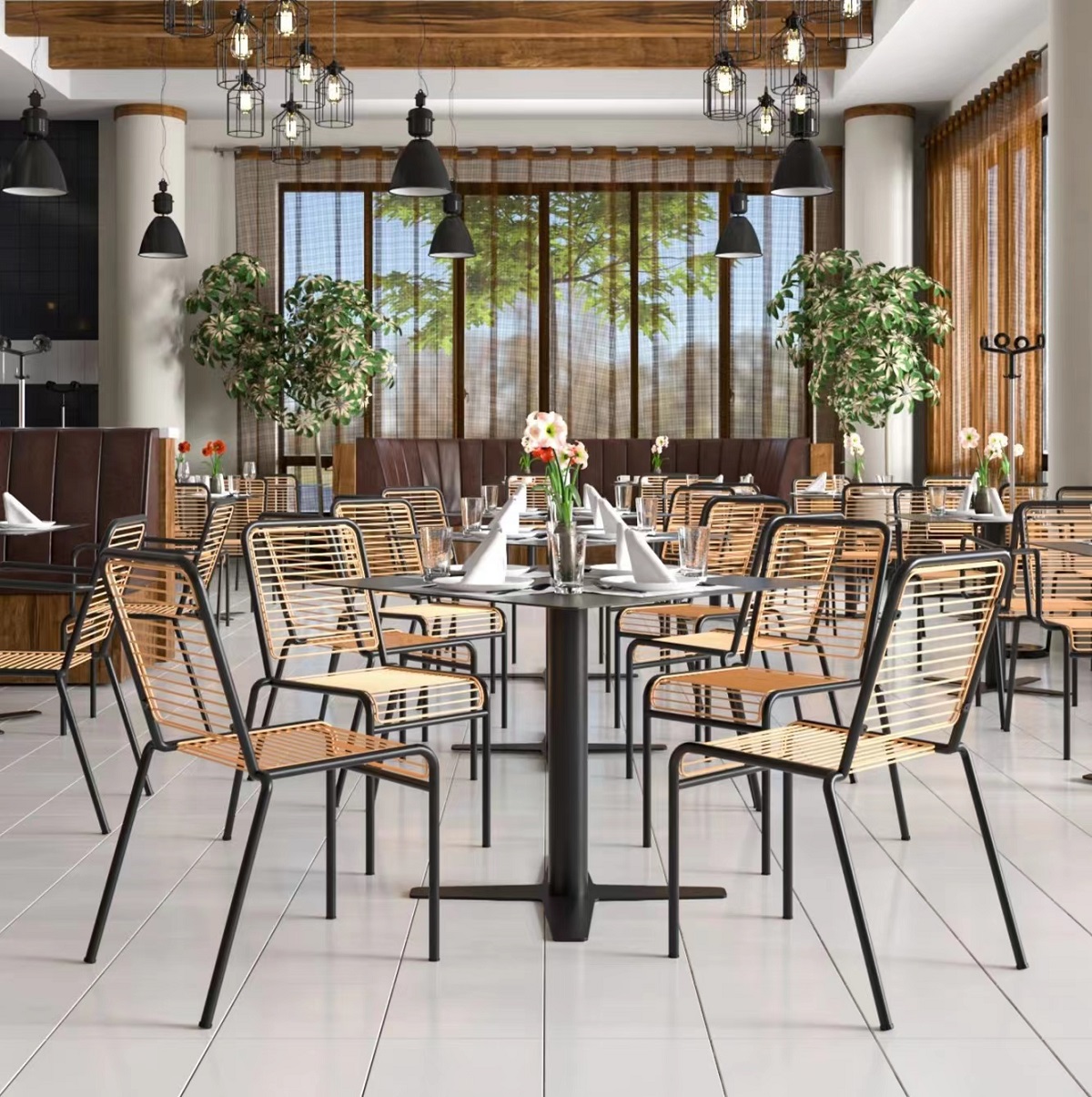 Types of Warranty Coverage
There are three types of warranty coverage you would expect from manufacturers of restaurant chairs. They are discussed in detail below:
Full – This is a rare type of warranty coverage that offers full coverage for an unlimited time (mostly lifetime). There is no time limit as to when you can get warranty coverage for a product purchased from a buyer who offers this type of coverage. The warranty service is available for free of charge; hence, the customer will incur no additional cost for repairs or replacements.
Limited – A limited warranty is the most common type offered by furniture manufacturers of restaurant chairs. It typically specifies the warranty period, which can be one to three years. Most furniture manufacturers use limited time coverage as a way to reassure their customers of the quality of the products, such that they are willing to offer the warranty over a certain period of time.
Express – This type of warranty is usually limited to one service only. For example, if you need repair or replacement for a product, you won't be able to use that service again should there be additional issues with the product.
Is 3 Years Warranty of Metal Restaurant Chairs Good?
A 3-year warranty is a good deal if you are buying metal restaurant chairs. This warranty period is a standard for many furniture manufacturers, which makes it a good option for restaurant and café owners. The exact details of your coverage might vary but make sure to aim for this particular period when you can.
Aside from the length of the warranty period, it also pays to check the details of the warranty. For example, you must look into what parts can be replaced and the type of services that they can offer. If you need a replacement, make sure to check if the shipping of the product is covered by the warranty or if you must shoulder the shipping costs. These are important details to check when you are checking the warranty for restaurant chairs.