Indoor
For homes, bars, coffee shops, restaurants, model rooms, star hotels, golf courses and other places, indoor furniture is a very important part of home decoration. Many personalized furniture products create a place for these places. A fresh and natural exclusive leisure space.
Now, indoor furniture is becoming more and more light-weight furniture. Old-fashioned heavy furniture, such as the most common wooden furniture, has been gradually eliminated due to factors such as heavy weight and unfavorable movement. Lightweight furniture has gradually become the new darling.
People's aesthetics are now increasingly updated, and the style of home decoration is also changing quickly, especially in restaurants, cafes and other places, where furniture and decoration styles are updated quarterly. At this time, the advantages of lightweight furniture are reflected, easy to transfer, and low replacement costs. The simple lines and minimalism of these furniture reflect its lightness and strength, and some specific materials have been selected for this purpose, such as plastic and metal iron, which are deeply loved by designers and housewives.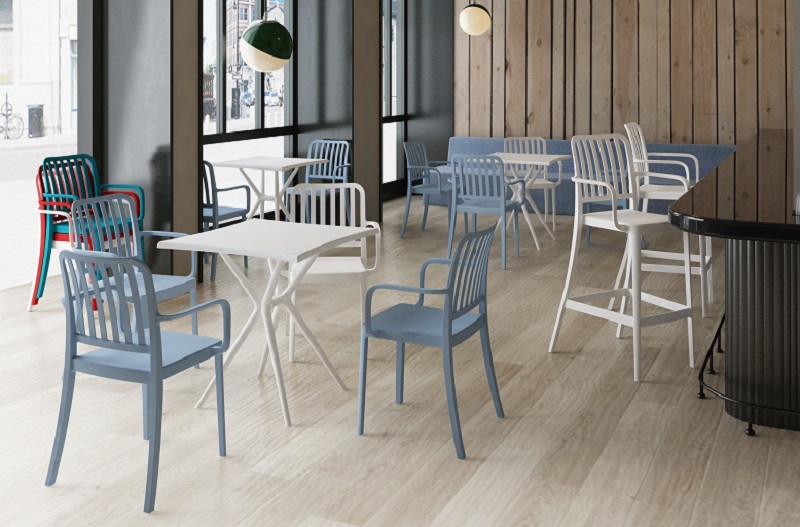 Outdoor
For friends who love sunshine and the fresh air of nature, it is a must to own an outdoor furniture of your own. Outdoor furniture sets and chairs are usually mainly used in parks, commercial squares, villas, communities, tourist attractions and other recreational places. In different scenarios, outdoor furniture needs to have different functions, such as convenience and ease. Good use is the purpose of outdoor furniture product design, for example: chairs should be suitable for stacking, easy to transport, foldable, easy to assemble, and save space.
Outdoor leisure furniture is generally divided into three categories:
1. Permanently fixed outdoor furniture, such as wooden tables and chairs, pavilions, swings, rattan sofas, tables and chairs, etc. Generally, this kind of furniture should have good corrosion resistance and heavy weight. It is not convenient to move because it is placed in a fixed position outdoors for a long time.
2. Outdoor furniture that can be moved, such as iron tables and chairs, plastic furniture, etc., which has become the new favorite of outdoor furniture because of its light weight, and meets the characteristics of moisture-proof, moth-proof, and rain-proof, and they are easy to move, and they are also very delicate in shape. When in use, it can be placed outdoors, when not in use, it can be stored in the room, which is simple and easy to assemble, or can be stacked to save storage space.
3. Portable outdoor furniture, such as small dining tables, dining chairs, etc. This type of furniture is generally made of aluminum alloy and canvas. It is required to be light in weight and easy to carry. It is very suitable for field trips and fishing. Bring some other outdoor equipment, such as barbecue grills and tents, to add a lot of fun to outdoor travel.
Above we have introduced three main types of outdoor furniture: one is permanently fixed outside, one is movable, and the other is portable. Because the three kinds of outdoor furniture have different time outside, so they have different needs in the selection of materials, and the second and third outdoor furniture must be light-weight, and light-weight furniture has become an increasingly popular type for consumers.
Since most of the time is outdoors, the first condition for choosing outdoor furniture is solid and durable. This requires us to be very strict in the selection of materials.
First, we must choose good quality, strong and durable materials. Here I will introduce a plastic material—PP. The price is affordable, just wipe it if it is dirty, it will be done in one minute, and it is practical for a long time.
Secondly, after selecting the materials, the coordination and relevance of outdoor furniture to our room and the surrounding environment is also very important. This requires us to start from our own home improvement and choose an outdoor furniture suitable for our own style.
Third, its mobility is also very important when choosing outdoor furniture. In addition to the furniture that is permanently fixed outside, the other two kinds of outdoor furniture are movable, which requires us to grasp the flexibility of its movement. The convenience and convenience of plastic furniture and the exquisite simplicity of wire furniture are the most popular lightweight movable furniture in recent years.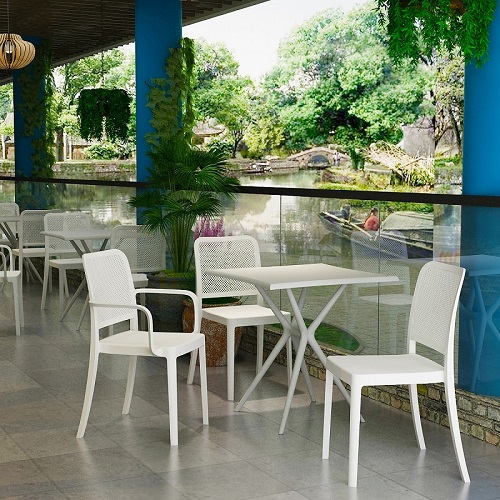 The above is the experience of choosing outdoor furniture suggested by MAKA. I hope you will not be confused about how to choose lightweight outdoor furniture after reading these. If you want to know more about the selection of furniture, you may wish to log on to the official website of MAKA FURNITURE www.bzmaka.com, where there are all kinds of furniture and maintenance knowledge for you to watch.