MAKA Furniture is a manufacturer focusing on the independent development of products, mainly engaged in wire furniture, plastic furniture design and production.
Today, Another of wire chairs design by MAKA recorded Register in the EUIPO . M curve chair was designed by MAKA Furniture .Industrial Design was Protected in the European Union. As we know,Intellectual property has a big impact on the business market.Because of infringement, reproduction seriously affects the interests of inventors.meanwhile,There will also be unfair competition from those who sell their products. Disrupt the market.
M curve chair with simple wire line design .M Curve chair 's seat height is 62.5cm.Medium high bar chairs are suitable for a large market,Very nice bar stool model for bar and leisure use.M cure chairs with Curved back help relax your back when your seat. U shape frame with solid metal wire line offer a very big loading capacity.The front of the seat has a pedal design that puts your feet up and relaxes your legs and feet. It also helps stabilize the chair.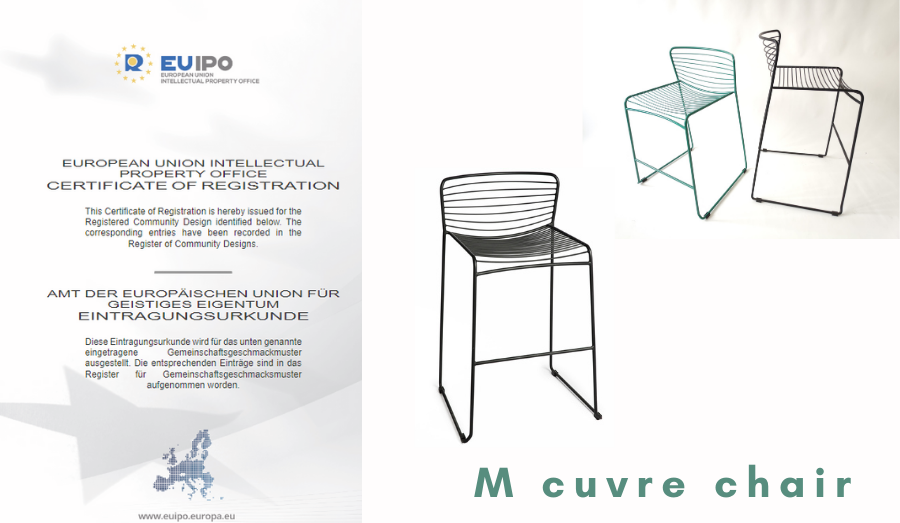 If you have any interest about M cuvre chairs , please visit for more information.https://www.bzmaka.com/product-item/multifunctional-metal-chair-5018b/
And EUIPO Registered No. 008171045-0003 for your reference.
Wonderful! Share this Case:
This is What I Need, Contact ​to Customize.